Described by English Heritage as 'the grandest example of a Victorian ballroom in existence', The Ballroom at 8 Northumberland Avenue is the jewel of the venue. The high ceilings, impressive chandeliers, grand columns, stained glass windows and ornate detailing all ensure that your event will not be forgotten. Hidden behind its classic looks the Ballroom also boasts cutting-edge intelligent lighting and 3D holographics ensuring you never have to compromise. The Ballroom is perfect for unforgettable weddings, glamorous Awards ceremonies, Product launches, Premieres, high tech conferences and receptions of all kinds. The expert team at 8 Northumberland Avenue, London's most central venue, can help with every aspect of your event. With years of experience in corporate hospitality, our team is here to ensure that your event surpasses all of your expectations. With years of experience in hospitality, our team is here to ensure that your event surpasses all of your expectations. Our delivery of beautiful events and weddings means that your big day is in safe hands with our team, who have worked with a wealth of happy clients, fulfilling numerous dream requests.
Amenities:
Parking
Communal Prayer Facility
Wi-Fi
Women's Prayer Facility
Virtual Consultations
In-House Appointments
Home Appointments
From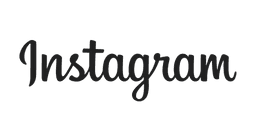 View More
4.8
out of 5 stars





Recent reviews
N. Kumar
30/1/2023




4
out of 5 stars
After losing my wallet during the Gala dinner event, initially the staff were unable to find it during the evening. I even proposed to check the security camera recording. I can't thank the staff members there especially Mr Nalin Pareira from the front desk, who not only ensured to contact me and helped courier service pickup of my wallet ( which contained valuable documents and cards). He ensured regular updates to me till it was delivered. Mr Pareira thank you so much. Although, I lost 170 GBP of cash from my wallet.
John Connor
8/12/2022





5
out of 5 stars
I spent the evening here for a work Christmas party. Amazing food and venue with staff that were attentive and kind
James Hasler
8/11/2022





5
out of 5 stars
Another terrific London venue for events.
Chris Gledhill
7/3/2020





5
out of 5 stars
It's a good events venue. I've been here a couple of times for corporate events. They've did a big capacity hall and catering downstairs. It's well located, just off Trafalgar Square in central London and has a Club Quarters hotel onsite too. Staff are helpful and good provided was very tasty.
Amarjeet Singh
24/1/2018





5
out of 5 stars
A very nice hotel with big party halls. They can cater the food of your choice. You can also book the room in the hotel if you want to stay there. The hotel is at walking distance from Charring Cross train station. The staff is very professional and friendly. A well maintained hotel.

Did the reviews win you over?
Send Message