Al Barakah Meats is a family-run butcher's, which began in the late 1980s in Highfields, Leicester to serve the local community with high-quality halal meats. In 2016, we moved to a cutting plant to expand our business and focus on improving the retail and catering industry. Since then, we have supplied various HMC Halal Angus beef cuts, lamb, mutton and poultry to local families, shops and nationwide franchises. SHOP NOW
Amenities:
Parking
Communal Prayer Facility
Wi-Fi
Women's Prayer Facility
Virtual Consultations
In-House Appointments
Home Appointments
From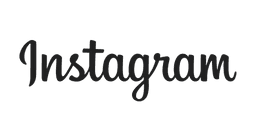 View More
5.0
out of 5 stars





Recent reviews
Hassaan Abubakar
6/2/2023





5
out of 5 stars
Ordered from Al Barakah plenty of times. I can honestly say that the meat is some of the best I've purchased from a butcher. Excellent service, great care and attention when it comes to clean cuts of meat and above all, outstanding quality!
Usamah Khadim
6/2/2023





5
out of 5 stars
I recently purchased meat from Al-Barakah and was extremely impressed with both the quality of the product and customer service. The meats were incredibly fresh and the selection was fantastic. The staff were friendly, knowledgeable, and provided excellent recommendations. I was thoroughly satisfied with my purchase and will definitely be returning in the future!
Dee Patel
1/2/2023





5
out of 5 stars
Randomly stumbled across this place when I couldn't get meat from my usual place. I wasn't quite sure if they sold to retail as this is a warehouse unit, but they stated I can place an order online and then they'll prepare it for me. I was outside the usual collection hours, but I guess as a first time customer they were kind enough to accommodate me. I was quite impressed with the meat, and the honesty of the owner. Whilst waiting for them to prepare my order, we had a good chat about different eateries in the city, and about beef itself. I noticed a meat delivery came in that wasn't to standard, and they got sent back to the supplier straight away - This was a good sign of quality to me. I'm looking forward to trying the lamb and chicken I ordered, but the Cote De Bouef I had was moist, tender and perfectly seasoned (Well, that bit is because I seasoned it because I cooked it lol) Genuinely recommend this place, and I look forward to trying more in the future!
Yasin Nathani
30/1/2023





5
out of 5 stars
The best quality of meat and chicken products in Leicester with affordable prices. Great customer service. Order in morning, collect at lunch. Always greeted with a friendly smile too! The only place I trust for my meat and chicken needs. Cheers boys!
Ramaize Atique
25/10/2022





5
out of 5 stars
I've been buying meat from Al Barakah Meats for three years. The quality of the chicken, lamb and beef is unmatched. They have a great selection of products and fantastic service too.

Did the reviews win you over?
Send Message