If you're looking for a party venue for 150 – 1000 people then Al Miraj is the best venue for you! Whether it be a wedding or any other events.
Amenities:
Parking
Communal Prayer Facility
Wi-Fi
Women's Prayer Facility
Virtual Consultations
In-House Appointments
Home Appointments
From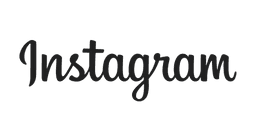 View More
5.0
out of 5 stars





Recent reviews
Faz Bibi
24/10/2022





5
out of 5 stars
A really good venue for your special day with an amazing team. We had a quote from Al-Miraj which was reasonable and we booked the venue. The service provided by the manager and owner was outstanding. Everyone was so helpful, professional, and polite throughout the evening. Uncle Uddin was so supportive throughout the process of booking. Everything was checked and a few days before everything was reconfirmd. If the venue had to be rated it would 11/10!!! The food ordered was delicious, and the decor was beautiful. Alhumdolilah the evening was so amazing, and this would not have been possible without the Al-Miraj Team. Thank you all on behalf of Mudassir Hussain.. Jazakallah
Muhammad Nouman Saeed
13/10/2022





5
out of 5 stars
Best ever! Excellent food, flawless service and very well organised. I booked it for my daughter's wedding and hosted for 400 people and everything about venue was extraordinary! Plenty of parking space (~200) welcome drinks, table service (4 course meal) DJ, projectors, stage area for 20 people - you can't ask or expect more - thank you Al Miraj!!
Zenub Zaman
20/8/2022





5
out of 5 stars
From my first visit to Al-Miraj up until the day of my daughters wedding, Al-Miraj have always impressed me with the level of support and service they provide. I could only highly recommend them, I had 800-900 guests on my daughters wedding, food was given out on time, quick service, everything took place smoothly and the coordination on the day was amazing! Al-Miraj offer exceptional service and ensure that you and your guests leave happy🤩
arshad mohammed
7/7/2022





5
out of 5 stars
Truly amazing from beginning to end. Very honest with pricing, guidance and recommendations. They added the extra tables very quickly to accommodate the extra guests. The venue is well decorated and with all facilities like prayer room. The food was great everyone enjoyed it and the staff were great and polite. Well done everyone for making our day special. Would recommend and use again. Many thanks
Safraz Latif
20/6/2022





5
out of 5 stars
What an amazing experience & service from start to finish! The service/food/decor were more than what we could have wished for. A great professional service from everyone involved. A Special thank you to Bhaya for his tremendous help and support throughout the whole event. Wedding was attended by over 700+ people and all complimented on the quality of food & service. Well done & thank you to all involved at the Al-Miraj Banqueting Suite!!

Did the reviews win you over?
Send Message