We take pride in providing a high snd service for all your photography needs. We believe in quality! This quality has come from the passion we hold for working in an industry we absolutely love.
Amenities:
Parking
Communal Prayer Facility
Wi-Fi
Women's Prayer Facility
Virtual Consultations
In-House Appointments
Home Appointments
From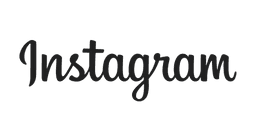 View More
5.0
out of 5 stars





Recent reviews
Abida Fazal
18/10/2022





5
out of 5 stars
We booked Amz for our nikkah, mehndi and reception. I can not recommend him enough. Such a unique person. For asian weddings you need to have a lot of patience especially with elderly aunties/uncles and young children who get in the way of every picture lol. Not only was Amz extremely polite but he was so understanding and kind towards everyone. He waited patiently to take pictures and really engaged with all our guests. My family absolutely loved him and spoke so highly of him. Honestly cant recommend him enough and so excited to see how the pictures have come out. Thank you so much Amz!
N J
21/9/2022





5
out of 5 stars
I cannot recommend AMZ enough! My partner and I booked him for our nikkah, mehndi and wedding and the guy was truly amazing! He is extremely friendly, patient and treats everybody with a lot of respect! You can tell he is very genuine and will do his utmost to make your day fantastic! My family and friends loved him and I am sure I will be seeing him again!
Saddiqah Shabir
14/9/2022





5
out of 5 stars
Had a great experience! So respectful and worked well with family, would definitely recommend you to friends & family :)
Sumaiyah Shabir
14/9/2022





5
out of 5 stars
Had a wonderful experience with Amz, a family member booked him for all 3 events & he did a great job! Mingled in nicely with family and treated us all with respect. Will definitely be recommending to family and friends.
Tariq Mehmood
10/3/2018





5
out of 5 stars
Best service

Did the reviews win you over?
Send Message