An enchanted Manor House nestled in the Essex countryside amidst private landscapes gardens, Ariana accommodates 600 guests and is ideal for functions all year around. Ample car-parking and external caterers welcome.
Amenities:
Parking
Communal Prayer Facility
Wi-Fi
Women's Prayer Facility
Virtual Consultations
In-House Appointments
Home Appointments
From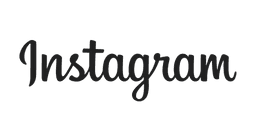 View More
4.4
out of 5 stars





Recent reviews
Razia S
28/10/2022



3
out of 5 stars
The wedding venue looks really cramped with over capacity. The hall upstairs and downstairs had far too many tables and chairs crammed in to accommodate more people that it could hold. The upstairs hall had water leaking from the roof. The place does require works and looks dated and not very appealing. The bathrooms are quiet small and dark. The only plus side is the upstairs hall is wheelchair accessible. Parking is also an issue with no markings and people just parking anywhere. Overall wasn't a great experience.
Jushna Islam
27/10/2022





5
out of 5 stars
So we celebrated my sisters wedding on the 24th October 2022. The catering was provided by Ariana. We had around 500 guests. And not one guest was disappointed. What a fabulous company, they made the day more perfect. Service was brilliant and food was exceptional. Everyone was absolutely 5* on the day. Thank you Riyadh and thank you to the supervisor who made our day perfect. 100% 10 star service. Thahk you
Monthaha Awlia
17/9/2022





5
out of 5 stars
We're so happy we went with Ariana Gardens and their in house catering (Sultans) for our wedding. The wedding ran so smoothly and the food was amazing, we received so many compliments from our guests on both the venue and food. Big shout out to Masum Bhai for going above and beyond to cater to our needs and the staff for providing such an excellent service and looking after our guests. Highly recommend booking with the Ariana group for your special occasions!
Sasa B
14/9/2022




4
out of 5 stars
Very nice wedding venue loads and loads of parking. The toilet area let's it down they aren't very clean and they smell.
sp masud
2/6/2022





5
out of 5 stars
It is really amazing hall for wedding and any others party. There have big parking and natural beauty.

Did the reviews win you over?
Send Message