Shop stylish Modest Fashion Online from the leading Modest, Ethical & Sustainable fashion brand
Amenities:
Parking
Communal Prayer Facility
Wi-Fi
Women's Prayer Facility
Virtual Consultations
In-House Appointments
Home Appointments
From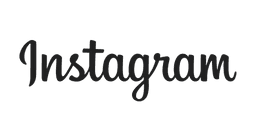 View More
5.0
out of 5 stars





Recent reviews
TheWizzard1
20/10/2022





5
out of 5 stars
Best shop for oud and jubba and any other Islamic stuff Best shop in Birmingham highly recommend going very friendly and good prices
Manar
19/10/2022





5
out of 5 stars
Amazing shop, really handy and convenient as we don't have anything like it nearby , great prices and the owners/staff are really welcoming. Great customer service!!
Ayesha
8/10/2022





5
out of 5 stars
I've been here a few times now and absolutely love it! It's so convenient to have a shop stocking Islamic products and merchandise nearby. They have a great range of items and the staff are always so helpful and friendly, we always get such a great feeling when we go there.
Sarah Aksar
8/10/2022





5
out of 5 stars
Really good Islamic clothes and a whole variety of different things that are very affordable beautiful gift boxes..
Hannah Khan
14/4/2022





5
out of 5 stars
Arraqib has everything you need alhamdulillah. It's well organised and always smelling beautiful. Ramadan and eid gifts are available for reasonable prices. Maa sha Allah tabarakallah excellent products. Will highly recommend it. 👍🏻😊

Did the reviews win you over?
Send Message