the makeup artist, Sukhi Sanghera. She has inimitable talent and through her structured and accredited training courses, she specializes in Indian, Pakistani and Afghani brides, celebrity and catwalk make-up and photo shoots.
Amenities:
Parking
Communal Prayer Facility
Wi-Fi
Women's Prayer Facility
Virtual Consultations
In-House Appointments
Home Appointments
From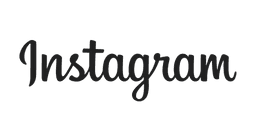 View More
5.0
out of 5 stars





Recent reviews
Aliesha Matharu
22/10/2022





5
out of 5 stars
Went on the 5 day Asian bridal hair and makeup course and I thoroughly enjoyed it! Sukhi is so good at what she does and a very good teacher! I'm so glad I booked this course and I can't wait to start my new journey in this part of the industry! Thank you sukhi!
Nabila Awan
26/9/2022





5
out of 5 stars
Amazing experience!!! I travelled from London to complete a 4 day course with Suki. Exactly what I expected. I enjoyed every second. She has so much knowledge and amazing tips. I feel so much more confident now. Thank you so much Suki for all your help.
Amirah Ibrahim
6/7/2022





5
out of 5 stars
I completed the 1 Day Bridal Hair Makeup, Dupatta & Jewellery Setting course and I was beyond satisfied with the service Sukhi provided. She made me feel comfortable and the model that I bought along with me comfortable too. She is so kind and motivating. She continued to reassure me that I was doing a good job. She is really inspiring and humble also. I cannot thank her enough for the experience she provided. I was treated excellently and will definitely be referring her to others who are interested in starting their journey in becoming a makeup artist.
zahra faqiri
12/4/2022





5
out of 5 stars
I attended the 1-1 training course and let me tell you it was one of the best decisions I've ever made. Sukhi is a fantastic teacher and she provides you with opportunities no other makeup academy's can. She's friendly and it's simply a really nice environment. I strongly recommend you book a course with her as her skills are incomparable.
Shalu Kaur
7/3/2022





5
out of 5 stars
I attended the one week one to one full make up and hair course with Suky Sanghera at Asiana Bridal Training. I found the training to be very professional. Suky has a very polite and easy to understand manner for you to learn the techniques she is teaching. I have found myself learning a lot in only the one week I attended the course. I would highly recommend this course to anyone who is new to make up and hair and also if someone wants to develop their skills further.

Did the reviews win you over?
Send Message