After completing her bakery diploma at Leicester College & experience with The Fabulous Baker Brothers, Lu spent 5 years in London creating bespoke cakes for London's top bakeries - The Hummingbird Bakery & Konditor. Read more about these experiences on the blog - A Baker's Story Dreaming of the country life, Lu moved back to Leicester in 2017 to create Bakerlu & hasn't looked back. Most of all, she has enjoyed bringing joy to so many different families, couples & friends for so many special occasions & is looking forward to dreaming up some special bakes for you.
Amenities:
Parking
Communal Prayer Facility
Wi-Fi
Women's Prayer Facility
Virtual Consultations
In-House Appointments
Home Appointments
From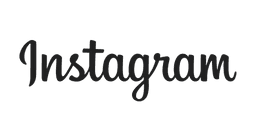 View More
5.0
out of 5 stars





Recent reviews
Gemma Creedy
24/10/2021





5
out of 5 stars
We had great fun with Lucy designing our wedding cake and enjoying the taster box. We were absolutely thrilled with how the cake turned out on the day. It surpassed our expectations and got lots of compliments from our guests. Lucy also dropped off additional wedding cake at my mums care home on the day of the wedding. Many thanks Lucy, we will definitely be using you again!
Megan Baldwin
27/9/2021





5
out of 5 stars
We had an incredible Bakerlu cake for our wedding! The cake was stunning and so delicious! Lucy was so helpful through the whole process, and was amazingly flexible when needed as it was a covid wedding. The design process was so exciting, the colours were matched perfectly to our colour scheme and the decorations on the cake turned out amazingly. Could not recommend Bakerlu enough!
Leanne G
27/9/2021





5
out of 5 stars
Lucy made our wedding cake and it was incredible. She offered some initial ideas & her website has all the information you need. We then decided together our final design and it was perfect on the day. Lucy's flavours are so amazing it's hard to choose which to go for!! I would Recommend Lucy to everyone!! X
JESSAL GOHIL
8/4/2021





5
out of 5 stars
Lucy made us a banana infused chocolate sponge perfect for our daughters 1st birthday as she has never had sugar 🎂 the taste was amazing and the attention to detail on the fruit characters was to perfection, we can't thank Bakerlu enough for her hard work, the cake was beautifully made and excellent value for money! Lucy has made our daughters 1st birthday thank you x
Jonny Lally
17/1/2020





5
out of 5 stars
Best cakes. Great value. Amazing service. I've used Bakerlu dozens of times and every time we have an occasion for a cake, my friends, family and colleagues demand that I go to Bakerlu for it. Aside from the incredible mince pies at Christmas, my personal favourite is the Prosecco Passion but I'd recommend all of Bakerlu's creations. Whenever we've had a budget, she's been able to create something fantastic for us - most recently we ordered some cakes for a first birthday party, which went down very well and before that we had 48 cupcakes (pictured) for another birthday that disappeared within 20 minutes!

Did the reviews win you over?
Send Message