BarakahBase began with the intention to revive the traditional sense of the market, a place where there was a sense of togetherness, because all were united in a single purpose: God. This lies at the heart of our mission and is why we mainly choose products from lands that have a connection with the Masters, so that we can spread the Barakah of such places. Handcrafted by traditional artisans, we have a wide range of products that are gifts for the seekers, for these products are permeated with the scent of spirituality, and come from the cities where the remembrance of God flows in the wind. We sincerely hope you feel the Barakah too!
Amenities:
Parking
Communal Prayer Facility
Wi-Fi
Women's Prayer Facility
Virtual Consultations
In-House Appointments
Home Appointments
From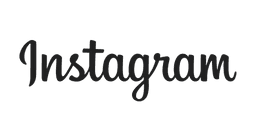 View More
5.0
out of 5 stars





Recent reviews
Aatif ahmed
28/7/2022





5
out of 5 stars
If you're looking for traditional Islamic clothing, accessories then this is one stop shop. Purchased few Uzbek caps, Afghani Pakol & Yemeni Shawl. Needless to say the owner of the store was extremely welcoming.
mez D
7/5/2022





5
out of 5 stars
Barakahbase - Left the best impressions, Great Customer Service, Ambiance of the shop is lovely. Lots of Authentic, Unique Islamic Traditional Merchandise goods. Spoilt for authentic & original choices ! Purchased Turkish Traditions Dishes, very good quality, good price too. Sa'diyah Journal finally got my own copy luckily, as only one was remaining. Overall very pleased with my purchases. Many thanks, for creating Barakahbase Shop. Really is a great asset, especially for those who are embracing the path of Spirituality.
Ash Hook
25/12/2021





5
out of 5 stars
Amazing customer service and tons of unique iteams which all have intresting stories nehind them
Helaina
26/8/2021





5
out of 5 stars
After following on Instagram, we visited for some specific pieces of clothing that we struggled to find in the UK. To our suprise the shop stocked everything we were looking for and more. The brother in the shop was very attentive and knowledgable on the products he sources. It's a gem of a shop with rare finds. We will be sure to visit again. Thank you
Syra Tee
4/3/2020





5
out of 5 stars
Wonderful selection of items, outstanding quality and very quick shipping. Will definitely buy from Barakah Base again.

Did the reviews win you over?
Send Message