Your number one source for all things hijabs, abayas, bahkoor, thobes. With a focus on customer service & uniqueness.
Amenities:
Parking
Communal Prayer Facility
Wi-Fi
Women's Prayer Facility
Virtual Consultations
In-House Appointments
Home Appointments
From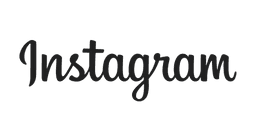 View More
4.3
out of 5 stars





Recent reviews
Saleema Gemma Islam
21/2/2023


2
out of 5 stars
Staff seemed lovely and willing to help when I was looking to buy my item. Once I enquired about it being tailored they said they'd do it along with few other things. The lady who agreed this with me said she'd be in on the day I return to have it tailored. However she wasn't in, so I spoke to someone else. This lady also promised she'd get my dress altered the way I'd like it and that she will be in on the day I pick it up. Ofcourse, the day I pick it up she's not in either. They only shortened the dress and didn't tuck it in as per agreement. Why take my measurements if you're not going to do the job?! Bare in mind this dress had a stain and a button missing. However they wouldn't knock a few pounds off and i needed the dress asap. So they promised they'd sort it with the alterations. Again this wasn't done. What a waste of my money. Very disappointed. I wouldn't recommend their tailoring service or trust their words!
Sarah Ahmed
12/11/2022





5
out of 5 stars
Beautiful store, with lots of dresses to choose from. Amazing customer service and staff are very friendly and helpful. I have bought 2 gorgeous dresses from here with the help of one of the ladies. Couldn't recommend them enough if your looking for a dress for your big day or any occasion. Will definitely be coming back.
Raeesa Munsif
10/9/2022





5
out of 5 stars
I had a close family wedding and came last minute for a dress. Sister Balqis found me the most gorgeous elegant dress ever. She even matched a scarf for me. Her customer service was on point. Hana was also very helpful. This is now my go to dress shop 100%
nkaballo
10/9/2022





5
out of 5 stars
I have been going to this store since it has opened, I love the dresses, the abiyahs, evening gowns. I have so many and I always get compliments from all the items that I've purchased from this store. Highly recommend this store for all your special occasions, family gatherings and suitable for weddings.
SOCIAL SLUSH
9/9/2022





5
out of 5 stars
The team at Ben harad really helped me pick and outfit for my bridal shower, bilqees was very good when it came to picking through colours and designs

Did the reviews win you over?
Send Message