The Terrace Suite can accommodate up to 250 people. This elegant setting offers a built-in bar and sprung dance floor for evening entertaining, and throughout the day. The space is ideal for daytime meetings and conferences, summer barbecues, gala dinners and receptions, and Christmas parties.
Amenities:
Parking
Communal Prayer Facility
Wi-Fi
Women's Prayer Facility
Virtual Consultations
In-House Appointments
Home Appointments
From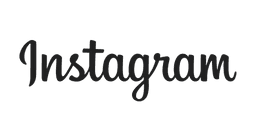 View More
5.0
out of 5 stars





Recent reviews
Naveena Roy
1/1/2023





5
out of 5 stars
Loved it. It's worth the money you pay. Incredibly well maintained. will definitely suggest for having functions. It's just so pretty. Lots to walk around and see. Went in the rain and during winter. It was still pretty. Can't wait to visit again when it's spring. They also have light show which I believe has to be on different tickets as garden closes at 4. Latest entry is by 3.30. they also have souvenir shops where you can grab some house plants or some fancy stones. Overall lovely experience and can't complain.
loredana lemnaru
16/11/2022





5
out of 5 stars
We visit Birmingham Botanical Gardens every now and then. Every season has its own unique beauty. There's parking available for £3 for non-members or free for members or blue badge holders. It's pushchair friendly, has playgrounds for all ages. There's plenty of plants and flowers to see, also lots of birds. We didn't see the peacocks this years tho. There was a bird who was imitating sounds; my son had lots of fun with it. We love exploring, so we take lots of time to check every corner of the gardens. Our kids found a badger hole, they were very excited by the size of it. They also found a pineapple plant and lime and lemon trees, also olive trees, ponds, etc. They loved it there. We'll definitely visit again.
Ayesha C
29/7/2022





5
out of 5 stars
A beautiful 🤩 place to spend a relaxing day🌻Well kept gardens and healthy looking fauna 🌳 Lots to see and do for all the family. The weather was overcast and wet 🌧️ which was a shame. It's lovely to see that there's lots of activities going on, including concerts and theatre shows 🎋which look fun and are very reasonably priced 💷
Alessandro Balocco
25/6/2022





5
out of 5 stars
One of the best botanical gardens I have ever visited. We arrived in the morning and we got lucky with the weather. The indoor gardens are very well maintained and the outdoor park is really beautiful with a lovely cottage, a butterfly's house and the oldest lawn tennis club in the world. I definitely recommend it for a relaxing day amongst plants of all sorts.
Annette Whitfield
24/5/2022





5
out of 5 stars
Great place to visit, even if your not into horticulture. Nice for children to explore around, especially a kind of big garden with a deep pool, looks Jurassic. Nice cottage with herb garden, cottage not open though... really nice cafeteria , and an ice cream hut outside... Please be aware you can only use card payment in the whole place, even for ice creams. They hire out different halls for weddings and corporate events. Great for photos outside.

Did the reviews win you over?
Send Message