Nestled in the rolling Leicestershire countryside Bridge House Barn offers a unique wedding venue with stunning panoramic views and fabulous waterfront location.
Amenities:
Parking
Communal Prayer Facility
Wi-Fi
Women's Prayer Facility
Virtual Consultations
In-House Appointments
Home Appointments
From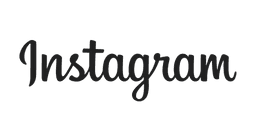 View More
5.0
out of 5 stars





Recent reviews
Carla Colden
2/7/2022





5
out of 5 stars
Absolutely beautiful outdoor space, perfect wedding venue.
Victoria Heard
16/6/2021





5
out of 5 stars
An absolutely outstanding and aesthetically pleasing venue. Held my partners 30th Birthday here, over the last weekend. All guests were looked after, the staff were very friendly and attentive. Would recommend this place to anyone in search of a venue for a celebration or just a drink and some lovely food. They cater for all. Thank you Bridge House Barn Team.
ravinder singh
12/5/2021





5
out of 5 stars
Had a great time here in the massive tent they have. It's a really nice place to come to and have a nice meal or a drink it's right next to the canal and is a very nice place to unwind. The food we had was amazing and tasted as good as it looks if you have a chance to go it's well worth trying it out.
Alex Lees
31/10/2019





5
out of 5 stars
Emma is a fantastic venue owner and host for our wedding day. Nothing was too much trouble, she was extremely accommodating and helpful on the run up to our big day. The welcome drinks provided were just as we wanted them to be. The staff were very professional, helpful and friendly. Emma was always available to contact via email, and any issues that came up were quickly resolved. All of our guest loved the venue and setting next the beautiful union canal in the South Leicestershire countryside.
Ollie Tristram
17/4/2017





5
out of 5 stars
Where to start? We got married here on 8th April 2017 and it couldn't have been more perfect. We were lucky that on that day we had 20 degree wall-to-wall sunshine (rare for April), but even without the perfect weather the venue was stunning and Emma and her team couldn't have been anymore accommodating. Anything we wanted to do we could and this is one of the key selling points of Bridge House Barn. Most other wedding venues we looked at have a lot of limitations eg. you must eat from their venue, you must use their suppliers, etc. Emma let us really make the day our own, including my bride arriving by narrowboat. The guests were also blown away by the venue, it's location and how we had decorated the inside of the tipi. I had numerous people telling me it was one of the best weddings they had ever been to. I can't recommend the venue and Emma and her team highly enough!

Did the reviews win you over?
Send Message