For over a decade, I've helped many couples realise their cake dream with my creative wedding cakes. Knowing how important your wedding celebration is to you, means, I put you & your cake first and work closely with only a small number of couples to create their bespoke wedding cake. Your cake is an important part of your day and your cake cutting event will be the most photographed, think about it, everyone at your wedding breakfast or reception will have their smart phones ready to capture you and your partner cutting your wedding cake! So your wedding cake needs to make a statement and form a central part of your decor. However, its not all about style over substance, my cakes taste as good as they look. From my classic flavours to my signature flavours, I've spent many a day tweaking & improving my recipes to perfection, making your wedding cake a delicious treat for your guests to talk about and remember. And of course, not forgetting Mother Earth that gives us so much. I care about our environment so wherever possible, my aim is to reduce waste in particular cake waste, offer plant based, vegan wedding cakes, and consider footprint to look after our beautiful planet. Are you ready to make your cake dream come true? Then get in touch!
Amenities:
Parking
Communal Prayer Facility
Wi-Fi
Women's Prayer Facility
Virtual Consultations
In-House Appointments
Home Appointments
From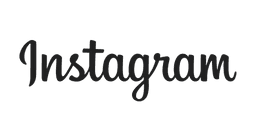 View More

Did the reviews win you over?
Send Message