Cameron Khan Menswear is a Tailor made company that bring men's tailoring into the 21st century. we only use the traditional suit making techniques combined with modern machines. Our modern processes allow you to design your own bespoke tailored suit in a fraction of the time and cost than from a traditional Savile Row Tailor. If you are looking for business suits, wedding suits, a casual tailored jacket or tuxedo for a formal occasion, or just a Winter Coat to keep away the cold we can design something to make you look and feel special. See less
Amenities:
Parking
Communal Prayer Facility
Wi-Fi
Women's Prayer Facility
Virtual Consultations
In-House Appointments
Home Appointments
From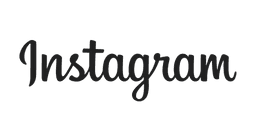 View More
5.0
out of 5 stars





Recent reviews
Rival
27/10/2022





5
out of 5 stars
Gentlemen! Listen to me when I say if your in need of a suit that fits you perfectly, a suit that wows your audience/guests, a suit that made from quality threads then please get yourselves down to Cameron Khan Menswear. I am not joking when I say this service was absolutley excellent and if I could give 6 stars I would. Believe me when I say im a fussy individual and I had been searching far and wide for a Tuxedo for my wedding. I tried on many suits, from top end stores to numerous Bridal/wedding shops and they all just miss the point. Dont get me wrong those suits were nice but I wanted something that makes me look special and stand out. Those other suits made me look like just another guest or a memeber of groomsmen. I am the groom I needed to look the part and considering I had my groomsmen in standard Tuxedos, I still took centre stage. Cameron offers an unlimited amount of customisation and personalisation with an incredible attention to detail. I personally chose a traditional looking Tuxedo but with the flair and bespoke design Cameron offers; as you can see in pictures below. As I walked into the store, I immediatley knew straight away that I would be purchasing my suit from here, regardless of cost. I took the time to read some of the negative comments on this page and I can honestley say that those guys are talking ****. It sounds like they either couldnt afford the asking price or had unrealistic expectations regarding the turn over for such a design (and its only 10 weeks or so). The customer service was absolutley brilliant. If you ask me, my suit was an absolute bargain. I could of easily have ordered a suit from Armani or Dolce & Gabbana but for that similar cost and then to look so plain and boring was a no from me. The quality of threads, the quality of the taloring service was second to none. I for sure will be a returning customer for when the next event arrives and/or if I feel the need to upstage a groom at another wedding! 🤣
kashif Ahmed
28/9/2022





5
out of 5 stars
I ordered my bespoke wedding Tux over 6 weeks ago. They were helpful and open to any suggestions I gave and guided me with the decisions I made towards my suit. A few days ago I went for the fitting and it looked amazing. It needed minor adjustments which they were happy to do but it fit perfectly. The process was really smooth and the suit come out better than I expected. I Appreciate all their help from the beginning to creating the design to the fitting.
Wan Bisky
2/9/2022





5
out of 5 stars
I ordered my bespoke custom made tuxedo from Cameron approx 6 weeks ago. He measured me up at the time and had the required expertise and knowledge that made me feel I was in safe hands. Today, I picked up my tuxedo to see how this looked which I am now aware is called a 'final fitting' (wedding was imminent) had so much going on with final preps I literally left the fitting until the last minute. I had made Cameron aware I was embarking on a fat loss journey when ordering my tux 6 weeks ago. When I today tried the tuxedo, due to my losing weight journey, the bespoke suit was slightly off in terms of fitting. However, as panic set in, Cameron was calm cool and collected and with the wedding being imminent, he arranged a tailor for alterations at the eleventh hour! I was able to have my bespoke tuxedo tailored with the alterations within three hours just in time and with a sigh of relief. Thanks for your expertise and help and wishing you all the best for your future endeavours. I am sure I will be ordering from here again, although not for a wedding suit (hopefully) but for the Christmas Do at the end of the year. If you are looking for great customer service, with fine materials and a bespoke service then look no further than this chap.
Ali Kazmi
24/6/2022





5
out of 5 stars
I first came across Cameron Khans work on my best friends wedding, I was amazed how classy and elegant his tux looked. I asked for Cameron's details straight away and came to see him in Birmingham. Cameron was very welcoming, he understood what I was after and knew every touch to the tux that I wanted. Cameron and his partner Jimmy are very professional and make you feel like family. Also, when my tux arrived it looked even better and they delivered ahead of schedule. Would recommend Cameron Khan Menswear to all for their special occasions!
Kam Hothi
29/4/2022





5
out of 5 stars
Cameron was very professional and offered amazing customer care, he also takes a lot of pride and dedication in what he does. He made sure I got the right advice and correct outfit for my big day. His knowledge and experience of the market is second to none. Very very helpful and took the stress away from me, the material and fit of the suit was better than I've had tailored before and I was really happy with the end product. I will be using Cameron Khan Menswear when ever I need a suit from now on. Its hard to find someone who offers this kind of care and customer service. Thank you very much, I will be recommending you to family and friends. Thank you again!!!

Did the reviews win you over?
Send Message