Hi, I'm Cathlene It took me 40 years to work out what I want to be when I grow up and now I want to do this for ever! I grew up in Brisbane, Australia, where I was diagnosed with Coeliac Disease as a baby. I have been baking gluten-free cakes and treats for myself and my family since I was a young girl. I now live in Mountsorrel with my husband and our two beautiful daughters. Over the years I have worn many hats - administrator, taxi driver, PA, chalet host, event co-ordinator, and desktop publisher. My path to becoming a wedding cake designer started with cupcakes. Selling cakes at local fairs and markets reignited my love of baking for other people and seeing their reaction when they realised that the the cake they had just enjoyed was gluten-free. After making a wedding cake for some friends, I realised that wedding cake designer is what I want to be when I grow up. Making a beautiful and delicious gluten-free wedding cake that tastes no different to 'normal' cake and ticks all the boxes on your wedding wish list, makes me so glad I finally found my dream job.
Amenities:
Parking
Communal Prayer Facility
Wi-Fi
Women's Prayer Facility
Virtual Consultations
In-House Appointments
Home Appointments
From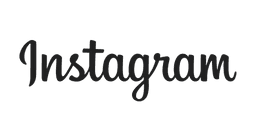 View More
5.0
out of 5 stars





Recent reviews
Emily Lawrence
14/2/2023





5
out of 5 stars
I cannot express how comforting it was to know that myself and my fellow coeliac/allergy guests were safe and catered for with Cathlene's beautiful gluten and diary free wedding cake. Communication was frequent and snags or alterations were dealt with quickly. I had a very specific idea of what I wanted from my wedding cake and Cathlene went above and beyond all expectations. Almost a year on from our wedding and people still talk about how beautiful and delicious our cake was. Cathlene earned every penny by delivering perfection. I would use her time and again to provide special cwlebration cakes for myself and my wider family.
Jonathon Floyd
13/2/2023





5
out of 5 stars
We used Cathlene for our wedding cake and we were extremely happy with the finished product 😀 from start to finish when dealing with Cathlene, she was so lovely and very professional. The cake was so beautiful and tasty, we will definitely use her in the future for another occasion. We can't recommend her enough.
Emma Williamson
23/1/2023





5
out of 5 stars
Cathlene made our cake for our wedding day and it was absolutely fantastic. From the very beginning with cake tasting right up to the day, everything ran so smoothly and we had so many comments from our guests about how beautiful the cake looked and most importantly tasted. Nothing was too much trouble, thank you Cathlene!
Rob Fletcher
29/9/2022





5
out of 5 stars
Cathlene was really helpful putting together the proposal for our wedding cake. We showed her a few pictures of the style we liked and she handled everything else. From advising the most appropriate size to arranging flowers for the cake with our florist, we had a stress free experience allowing us to show up on the day with a perfect wedding cake to show for.
Katherine Sharp
3/5/2020





5
out of 5 stars
I have had quite a few of Cathlene's Cakes and treats and will always go back for more. Cathlene makes exquisite wedding and celebration cakes - stunning to look at, moist and absolutely delicious. Cathlene takes such time and care over every cake, making sure that her flavours are spot on, and that every part of the decoration is perfect. If you are looking for a truly special cake, Cathlene's Cakes will make you very, very happy!

Did the reviews win you over?
Send Message