Chahal Events is an accumulation of over 15 years experience in delivering exquisite event decor and also the desire to inspire people to turn their vision into reality.
Amenities:
Parking
Communal Prayer Facility
Wi-Fi
Women's Prayer Facility
Virtual Consultations
In-House Appointments
Home Appointments
From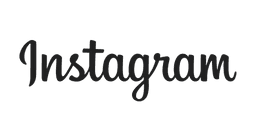 View More
3.7
out of 5 stars




Recent reviews
Amandeep Kullar
28/9/2022





5
out of 5 stars
The best decor company I have ever used. Highly recommend, very organised and discuss various ideas to ensure your vision comes to life. I used Chahal events for my bridal shower, mendhi, chuni and wedding day. He did an amazing job and I couldn't have asked for anything more!
Rachna Matharu
27/4/2022





5
out of 5 stars
Wow wow wow! After an amazing job at our Gurdwara wedding there was never a question of letting Chahal do their thing at our wedding reception at Alrewas Hayes. It is safe to say we were not disappointed. Sukh is an absolute pleasure to work with and from day 1 he provides an honest opinion and plenty of suggestions to a bride who after 4 years of planning was quite frankly a little overwhelmed by decor. Sukh directed us to what he thought would have the most impact. my husband and I wanted elegant and simple but with the wow factor and Sukh delivered above and beyond. No detail was missed and Chahal went out of their way to add little extra details such as candles around our top table to give everything the complete look. Perhaps more importantly, nothing was ever too much for Chahal. I really really could not recommend Chahal enough and will be not only recommended to everyone we know but also using him for all future events. Finally, all of our guests complimented us on the decor and even better all of our vendors complimented how easy they were to work with.
Gurpreet & Rachna S
7/4/2022





5
out of 5 stars
Honestly could not recommend Chahal any more! We booked with Chahal pre-covid and throughout all of the wedding postponements they have been one of the best vendors to work with. Sukh is so calming and polite and easy to work with, he gives his honest opinon and we got so many compliments on how outstanding our Gurdwara wedding looked. More importantly, he felt like one of the only vendors not trying to screw us over or mess us around through Covid. Really competitive prices, great quality products and outstanding service throughout. We cannot wait for our Reception now!
H
9/11/2021

1
out of 5 stars
The first picture is what he created, the second picture is what I showed him. When questioned him about it, he was incredibly rude and getting very aggressive. For the amount he charges you can go elsewhere and get better value for money. He himself is not very consultative and lacks creative vision.

Did the reviews win you over?
Send Message