The cheeseboard boxes are designed for all your entertaining needs in mind and are perfect for all types of occasions. From a wonderful pre-dinner nibble, evening treat or a delicious picnic in the park to an inviting mingle food at your bigger celebrations.
Amenities:
From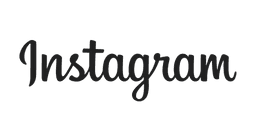 View More
Recent reviews
Emma Hillier
6/1/2023





5
out of 5 stars
What a fantastic company. Excellent choice of charcuterie boards. Raid was amazing at accommodating a gluten free request and we were able to add some extra customisation which was great. The team were thrilled with their pre-Christmas treat and we will certainly be placing future orders. The presentation was absolutely stunning and a wide variety of snacks and nibbles were included. Thank you CheeseBoard Box!
Helen Ferrett
28/12/2022





5
out of 5 stars
I've enjoyed one of these delicious CheeseBoard Boxes a while ago and decided to gift one to family this Christmas season. It was delivered perfectly on time as agreed and the recipients couldn't have been happier. They Facetimed us to thank us and told us what a wonderful aroma came from the assorted meats and how prettily it was all presented. My daughter was delighted with the little Christmas Tree crackers as well as every other tiny detail of the way it was presented. What a fabulous array of different goodies they have to feast on tonight! Thank you Raid and all at CheeseBoard Box a fabulous local company I will definitely use again.
Serita Bennett
29/8/2022





5
out of 5 stars
From the initial enquiry to the delivery of my dessert party tray and the graze board the service was 💯! The product was presented well and most of all tasted great! Fresh and on time. Nothing was soggy. It was perfect for my baby brunch. Delivery was within the allocated slot and the delivery person was helpful and friendly. They also made good recommendations for other small businesses that could provide other party favours. You have a returning customer Thank you
Linda Perkio
26/6/2022





5
out of 5 stars
I have ordered food from CheeseBoard Box a couple of times now, most recently for a party. The Swedish Smörgåstårta both tastes amazing and makes for an impressive party centerpiece. The cheeseboards also look and taste great. I was especially impressed with the vegan options as some of my guests were vegan and really loved the selection. Finally the service is great, I would really recommend this company.
Merium Aziz
13/9/2021





5
out of 5 stars
I'm from the U.S and bought 4 marble cheese boards to gift my in-laws in the UK. I wanted to make the gift a little extra special by dressing the cheeseboards up.. so I searched for a halal charcuterie business that would be able to accommodate my vision to retrieve the cheeseboards on the day of my arrival and deliver it to me the next day. I found Cheeseboard Box and they absolutely blew me away with how responsive, professional and accommodating they were! The cheeseboards came out amazing, the food was all high quality and most importantly, it was a hit with my in-laws during family game night! I am so happy I found this gem of a business! Cheeseboard Box is definitely my go-to charcuterie business for when I host future parties in the UK. Thank you so much!

Did the reviews win you over?
Send Message