At Countplus, we have an excellent team of consultants working alongside us. As well as our team of qualified accountants, we have an ex-HMRC tax inspector, tax specialists and auditors on board to cover all your needs. That's why we can offer such a range of accountancy and other financial services to our clients.
Amenities:
Parking
Communal Prayer Facility
Wi-Fi
Women's Prayer Facility
Virtual Consultations
In-House Appointments
Home Appointments
From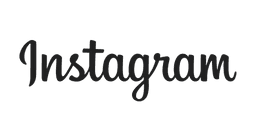 View More
5.0
out of 5 stars





Recent reviews
Adam Tilston
23/12/2020





5
out of 5 stars
Absolutely superb accountancy and all round great guy with Faisal. Having known him for a few years now, this is the first time I've worked with him. As someone new to the world of sole trader self employment, he had everything covered for me. Next, I'll be signing up with countplus for my new LTD. 100% recommend.
Kimberley Rowland
30/10/2020





5
out of 5 stars
Finally, an accountant who gets my busy lifestyle and career! Faisal is always on hand when I need him, with this years SATR he answered my millions of random questions and check in's with patience, clarity and a lack of judgement of me for some of the more silly ones! How he puts up with me, I will never know but it's very much appreciated! His wealth of knowledge and experience is reassuring and provides me with a feeling of security that my tax stuff is in the best hands so I can focus on what I'm good at! As a therapist with additional strings to my bow including training, private practice and a full time employed job too, with incomes in each, I thought I would be the worst kind of client, but Faisal took the time to understand my business, my career and my ways of working! He gets it and he makes dealing with it all look easy! Honestly, if the tax man terrifies you as much as me, then look no further, this is the accountancy firm for you! Equally if you hate having to deal with the tax man as much as me, this is the right place to come too! Finally, if you want to legitimately save money on your tax bill, again.... you've found the right company! I couldn't be happier with the service! Thank you!!!
Jasmine Xie
1/8/2019





5
out of 5 stars
Fully recommend Countplus. Countplus and Faisal are amazing. I wouldn't trust my company accounts with anyone else. Very meticulous and always putting the customer first. Always going above and beyond what is expected, you feel like you have a partner in your business with Countplus.

Did the reviews win you over?
Send Message