When you shop flowers online with Crystal Roses, you will see beautiful bouquet arrangements of flowers hand-crafted with passion, attention to detail, and great care. Crystal Roses is committed to creating beautiful flower arrangements and floral gifts for any occasion. From Anniversary and Birthday flowers, to Valentine's and Mother's Day flowers, Crystal Roses has the best selection of floral designs for every unique occasion.
Amenities:
Parking
Communal Prayer Facility
Wi-Fi
Women's Prayer Facility
Virtual Consultations
In-House Appointments
Home Appointments
From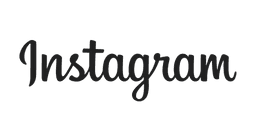 View More
3.0
out of 5 stars



Recent reviews
Burnerss
5/10/2022





5
out of 5 stars
Ordered them , got a confirmation email, they did the rest very happy with the service flowers looked great
Mo
2/9/2022

1
out of 5 stars
came with my mother and was not noticed, very rude by ignoring and was told that we can only buy one bouqet. dont bother coming here, also stupidly priced.
Sharjeel Saeed
2/9/2022

1
out of 5 stars
Walked in, wasn't acknowledged staff. Refused to sell me 2 bouquets "you can only buy one." What is the point of a florist? Didn't come to sight see. Very rude and will not come back again.
Saify
24/7/2022

1
out of 5 stars
Go elsewhere - I went in to get enough ribbon to put on 1 car (12 metres worth of ribbon I bought 2 different colours 6metres each) for which they charged me £20. Absolutely ridiculous. They aren't the family run business where they're nice & they'll give you good advice & take care of you - they're the type of business that will try & make as much money as they can.
Bekki Sharp
18/5/2022





5
out of 5 stars
Excellent service was received today when me and a colleague called to have a Bouquet of lilies made up :) thank you so much :) highly recommend

Did the reviews win you over?
Send Message