Living in the western world can be luxurious, but when it comes to meals, we often regret or miss the home. However, we are proud to announce that at Dawat group, there are almost all kinds of 100% halal catering services. So now whether you are looking for halal wedding catering or catering for only 20 pax, all you have to do is schedule your reservation with us. We cater to the traditional culinary of Pakistan, Afghanistan, If you are scheduling a birthday party or arranging an engagement ceremony, our doors are always open for you 24/7.
Amenities:
Parking
Communal Prayer Facility
Wi-Fi
Women's Prayer Facility
Virtual Consultations
In-House Appointments
Home Appointments
From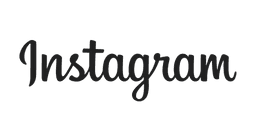 View More
4.8
out of 5 stars





Recent reviews
Ameer Afridi
20/11/2022




4
out of 5 stars
Nice food and halal of course. Mixed grill is good to share and affordable. Butter chick not great but lamb karahi was very nice. Service is a bit rubbish but it's the cheapest Desi restaurant in Tooting so you can't complain.
Eddie Rogers
28/10/2022





5
out of 5 stars
First time at Dawat and thoroughly enjoyed my meal of chicken biryani and vegetable curry. Service was very good considering how busy the restaurant was. Lots of dishes to choose from and prices are very good. Would definitely eat here again.
Arunn Shanmugam
16/7/2022





5
out of 5 stars
10PP on a share of 4. Nice ambience and delicious food. For South Indian fans, the food will not be spicy and it will be mild. But delicious and tasty curry and biriyani available. Go for the non veg platter, has chicken wings lamb kebab and two more lamb recipes. One platter is sufficient for 4 person. 4.5 star, but Google's star can follow only rounded integers.
Khaled Miah
6/3/2022



3
out of 5 stars
Decent food. Decent pricing. Excellent customer service. Fantastic decor. Family friendly restaurant. Very hospitable. Huge menu. They give large bottle water when seated (even though you didn't ask for it) and then they charge you at the end if you used. That is not good service. Don't get chicken tikka on its own. It was very dry. Get it as mixed grill.
Pinky K
3/1/2022





5
out of 5 stars
So tasty! It's our first time coming back here after 3 years as we live in Greenwich. The food is top notch. We are glad we continue to recommend it to our friends and family. Proper Pakistani cuisine. Very friendly polite speedy service. Worth a visit at any time of the day.

Did the reviews win you over?
Send Message