Planning your wedding can understandably seem a daunting prospect! Well – it needn't be – let us help you with that. This is meant to be a joyous journey and with our experienced team of Wedding Planners, we will ensure that you have a day that you will never forget. From the very first appointment your needs will be our priority.
Amenities:
Parking
Communal Prayer Facility
Wi-Fi
Women's Prayer Facility
Virtual Consultations
In-House Appointments
Home Appointments
From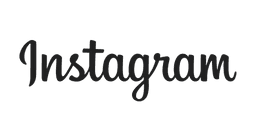 View More
5.0
out of 5 stars





Recent reviews
Joel Martin
28/10/2022





5
out of 5 stars
Went there last week and was greeted by a very handsome lad named nosh. He offered great service and even offered to tie my lace when it came undone. Had a lovely 20 minute conversation about apex legends and he even finished off my apple pie. Would highly recommend and will definitely be coming back to receive excellent service from nosh.
Sunny Hollis
7/10/2022





5
out of 5 stars
Evie was professional and friendly showing me around the place for venue hire for next summer and going over all the options available for food and drinks. Nice dance floor to.
John Iliffe
28/9/2022





5
out of 5 stars
Excellent venue for functions large or small. Service and professionalism second to none.
Foziya Abowath
8/8/2022





5
out of 5 stars
Lovely venue, with spacious entertaining space. Caters for all sorts of receptions or any happy occasions, well impressed, didn't think in leicester and this local we had such a great place for such occasions. Brill 10/10
Alpha Nine
29/4/2022




4
out of 5 stars
Interesting place with a lot of history, great food and easy to access parking. Conference room was a bit cold is the only negative. Great pastries!! 10/10 for pastry!!

Did the reviews win you over?
Send Message