Asian Wedding photo and film services based in London with experience nationally and internationally.
Amenities:
Parking
Communal Prayer Facility
Wi-Fi
Women's Prayer Facility
Virtual Consultations
In-House Appointments
Home Appointments
From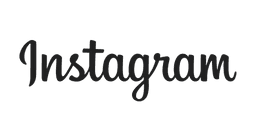 View More
5.0
out of 5 stars





Recent reviews
Modenads
19/7/2021





5
out of 5 stars
Great Studio! Amazing staff very helpful will 100% be booking again.
RiseLDN
24/2/2021





5
out of 5 stars
Met at reception by a member of staff and taken upstairs to the photo room which was much bigger then I first thought. There was a shoot before us but the change over and clean up was done very fast so we were able to get changed and start right away. Really enjoyed my shoot here will be back in the summer.
Curtis Blake
4/2/2021





5
out of 5 stars
The best studio we have ever used! Great team at Blankbox
Lin Mei
9/12/2020





5
out of 5 stars
Really good studio, has everything you need aswell as a great manager in Ryan who is extremley helpful. Thumbs up!
Kimberley Davis
3/3/2020





5
out of 5 stars
I came here to shoot for my friends brand and loved the experience. The owner was helpful with setting up the photography equipment. The flower wall is unreal for pictures and the makeup room's lighting was perfection. We will deffo be back!

Did the reviews win you over?
Send Message