We exist to help more people realise their dreams and aspirations in a different way. One that's transparent, fair and socially responsible. When you choose Gatehouse Bank, you can be confident that we support your values as well as your financial goals.
Amenities:
Parking
Communal Prayer Facility
Wi-Fi
Women's Prayer Facility
Virtual Consultations
In-House Appointments
Home Appointments
From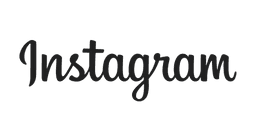 View More
3.0
out of 5 stars



Recent reviews
S M
17/8/2022

1
out of 5 stars
This bank should not be in operation. Absolute waste of time. Offer services to the public that they cannot provide and get peoples hopes up for nothing in the Muslim community. We had zero customer service. There is only a switchboard taking contact details promising you a call back in 3 days that doesn't materialise!!! Don't bother looking for a house until they approve your application formally. The sellers will pull out due to their delayed waiting times.
raihan khan
7/7/2022

1
out of 5 stars
I have been trying to get hold of the bank for several days. As I was interested in refinancing through them. I left them several voicemails so I could get a call back and there has been no response. They decide to call me whilst I am at work and I informed them that I would call them back in literally 2 mins and surprise surprise as soon as I tried to call them back, no response! How on earth are you supposed to trust them with doing business dealings if you can't get through to them! How can you expect to refinance or purchase a home with your so called partners if you can't get through to them! Going with this company will surely lead to more stress and aggro in your life.
Amar Iqbol
29/6/2022

1
out of 5 stars
Joke of a bank. Tell you can get mortgage with 1 year accounts, give you an AIP then when you put an offer in and engage solicitors, underwriter says 2 years. Misled me from the start. Cost me £1000 in fees. Joke. Stick with Al Rayan.
Nahidur Rahman
6/6/2022





5
out of 5 stars
I would highly recommend Mohammed Khan for the alternative finance process with Gatehouse Bank. It's a long and strenuous process but Mohammed is really helpful and reassuring throughout. Mohammad has been so helpful, always replies back even when he is busy and guiding us to the right direction. We are still in the process of buying a house (dealing with the banks solicitors now) so will have another update once the transaction is complete.
Sully M
19/4/2022





5
out of 5 stars
Read so many differing reviews about the shariah compliant mortgage offered by Gatehouse. My own family and friends have had different experiences but I can only comment on my own. I found a house in December 2021 and on the 4th of April I got my keys. I dealt mainly with Paul and he was INCREDIBLE. Emailing me on weekends and bank holidays & even at night. He is a VERY busy guy & I have to admit and was a tad difficult to get hold of but always made time for me and got back to me. I think it definitely helps if you are proactive and respond to the banks queries immediately, having good organised paperwork as well as having a very good solicitor who is also thinking 2 steps ahead for you. I did pay extra for a "premium" solicitor and was easily the best decision I made. Feel free to drop me any questions and I will try to help!

Did the reviews win you over?
Send Message