All of our restaurants offer flexible dining, event and party spaces across whole or part floors, bars, terraces and private dining rooms. We have an in-house team who can create bespoke offerings, or equally we have some fantastic seasonal menu offerings and drinks packages. Our Wine Room can host 11 seated, our Private Dining Room can host 18 seated, and our Raised Area can host 40 seated.
Amenities:
Parking
Communal Prayer Facility
Wi-Fi
Women's Prayer Facility
Virtual Consultations
In-House Appointments
Home Appointments
From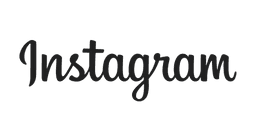 View More
5.0
out of 5 stars





Recent reviews
Asmaa Milyani
20/1/2023





5
out of 5 stars
Loved our experience at Gaucho. Some items were not photographed as it was all gobbled up too quickly! Place is lovely and the service excellent. Honestly, customer service is top notch; our waiter was very helpful, welcoming and friendly. We had the fillet and another type of steak recommended by staff. We got a side of truffle mac & cheese, chips, and rocket salad which were all very delicious. The cheesecake dessert was the best we ever tried & the brownie was average to be honest. Theres a lovely selection of drinks that is inclusive of those who do not prefer alcohol as well. It was a fantastic experience & we will definitely be coming again.
Dada Josephine Kehinde.
13/1/2023





5
out of 5 stars
I have had steak countless times but the one I had today was excellent and in fact perfect!!!! Georgia ( I don't know if the spelling of her name is correct) served us. She took her time to help us make our choices. You can also choose the size of the steak you want. Bread was served before the main course, it was so hot and delicious, I had to request for some takeaway 😦😀. The restaurant is so beautiful, I love the aesthetics 🥰. I had a really great time. I could not finish my dessert, I was too full. It's a bit pricey but it's worth it.
Gareth Rees
27/11/2022





5
out of 5 stars
Still an amazing place to get steak. Beautiful cuts of meat and an amazing wine menu. We went late on a Saturday night and the music wasn't quite to my tastes! And they turn over tables at an incredible speed, we sat next to about four different couples! We weren't rushed though. Tables are very close together now, so the atmosphere isn't that relaxed when busy.
JHigg
8/10/2022





5
out of 5 stars
Impeccable service from entering the door to leaving, exactly what you would expect from a restaurant like this. Staff are prepared to go above and beyond to make sure you have a great experience. Steak was also fantastic and the spinach was to die for. Looks small from the outside but you'll get a surprise when taken to your table! If being picky it was quite loud inside but each to their own for that, will definitely be back. 6 stars.
Fatima Zahrah
17/1/2022





5
out of 5 stars
I came here with my friends and I'm so impressed! The customer service was great and the food was amazing. As we were a group of 5 we ordered quite a lot of things and shared it to have space and WOW the food exceeded my expectations. The quality of the food is definitely worth the price.

Did the reviews win you over?
Send Message