Established for over three decades Greenleaf Catering & Event Management is a family run business. Our expertise lies in specialist Asian Catering and Event Management services.
Amenities:
Parking
Communal Prayer Facility
Wi-Fi
Women's Prayer Facility
Virtual Consultations
In-House Appointments
Home Appointments
From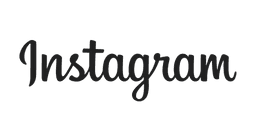 View More
4.8
out of 5 stars





Recent reviews
Tanzeela Culasy
3/10/2022





5
out of 5 stars
From start to finish, Sammir and his team delivered impeccable service and attention to detail that certainly showed when everything came together on event day. A dedicated event manager was there on the day to tend to every need we had and we didn't have to worry about anything going wrong as everything (even things we didn't think of!) was already taken care of. We have heard nothing but positive feedback from our guests about the food and overall event- all credit goes to Greenleaf Catering & Event Management! This is the second time we have used Greenleaf for a family wedding and would choose them again without a doubt. Best in the game, no one does it like Greenleaf!
Harvey and Tanj
13/9/2022





5
out of 5 stars
Using green leaf was a great decision. Sammir was extremely helpful and professional from the very beginning. Being completely new to this, we had no idea of the process, and his help from the very beginning was invaluable. Proactive suggestions were made by Greenleaf which made a huge difference, which otherwise would have been overlooked. They were always a phone call away, and were clearly invested in the process. The quality of the food was great, and was very well presented. The service was very professional and efficient, and meals were served promptly. Greenleaf were professional, very helpful, and delivered over and above on the day.
Salima Tariq
2/8/2022





5
out of 5 stars
Green Leaf managed our son's wedding 6 years ago. Our experience with them was perfect. They treated it like their own family wedding. This time for my daughter's wedding we didn't even consider any other company. I will always trust them with my eyes closed. I cannot recommend them highly enough. A big thank you Dr and Dr Tariq
Ankush & Heena
24/6/2022





5
out of 5 stars
Sammir and the team knocked it out the park for our wedding reception! Honestly, the amount of care and detail that Sammir and Saleem put into our event could really be seen and felt, not only by us as the bride and groom, as well as all of our guests, who had nothing but compliments. We are still receiving them now! We were particularly impressed, not only with the service in the run up to and on the day of our event, but also the quality of the food and attention to detail from our feedback following the food tasting meeting was not only met but exceeding our expectations. Certainly value for money! We would recommend Greenleaf for any events you may have, especially if you want that personal touch from your catering and event service.
Adnan Ebrahim
27/8/2021





5
out of 5 stars
This is the second time my family have used Greenleaf for wedding function catering. The fact that we were equally as impressed by the service and food this second time tells you everything you need to know about why you should book them too! Firstly, Rehan made himself available for multiple meetings, emails and texts in the weeks leading up to the event. I had quite a demanding vision about what I wanted the event to be like, including miniscule details about how the food was presented... and every single one of my requests was taken into account. On the day itself, the management themselves were present at the venue, helping everything to run like clockwork. The food was delicious, the service by the team was top notch and everything was seamless thanks to Rehan and Samir. They went out of their way to make sure our guests were happy and there were a huge number of compliments about the quality of the food. I wouldn't hesitate to use Greenleaf again for any future functions! Thank you Rehan & Greenleaf team for helping to put on an unforgettable event!

Did the reviews win you over?
Send Message