Greentrees Estate is a privately-owned country wedding venue set amid 170 acres of rolling Sussex countryside and woodland, just outside the village of Balcombe, West Sussex. On the edges of the Cowdray and Brantridge Forests, this family-run estate boasts panoramic views and distinctive architecture for a truly timeless setting. To-be-weds are invited to celebrate their rural wedding in a tranquil haven filled with romance and magic.
Amenities:
Parking
Communal Prayer Facility
Wi-Fi
Women's Prayer Facility
Virtual Consultations
In-House Appointments
Home Appointments
From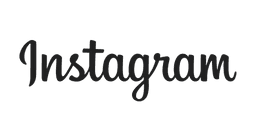 View More
5.0
out of 5 stars





Recent reviews
Clare Smith
24/10/2022





5
out of 5 stars
Greentrees Estate is a privately owned wedding venue in Sussex that will not only WOW you but will blow your guests away. Hosting weddings from 30 up to 300 seated for the day, we are proud to be working alongside the amazing venue team, having been appointed as one of their preferred wedding caterers. The recently converted, previously derelict Victorian farm buildings have been lovingly transferred into a stunning large wedding venue with gorgeously appointed on-site accommodation. The truly impressive large, restored Grand Oak Hall provides a relaxed, sophisticated and immaculate white-walled venue with floor-to-ceiling windows and wooden beams, making it the perfect space for your on-site indoor ceremony and reception. For your canapes and drinks reception, enjoy the beautiful rose-walled gardens. They also have one of the best bars and soft seating bar areas to really spoil you and all your guests on your Big Day. Everything at Greentrees has be so well thought of and their attention to detail in their restoration is exceptional. They really do have an exceptional team who will really spoil you and ensure your day runs seamlessly.
Stacey Veal
10/7/2022





5
out of 5 stars
We first met Gemma on New Year's Day 2022, and from the very moment we knew Greentrees Estate was the one! Sadly, due to unforeseen circumstances, our previous venue had let us down and no matter what other venues we visited, neither of them was a patch on Gemma and Greentrees Estate. For us, the venue itself was important however having a coordinator we could trust was equally as important, and we knew from the moment we met Gemma that she was special! Throughout the wedding planning process the team at Greentrees Estate kept us informed, and really made sure we were on the right path. No matter what time of day or night, they were always on hand and super eager to help. On the wedding day itself, we were absolutely blown away by Gemma and Harriet's dedication and upmost commitment to make sure our day was perfect and that everything ran smoothly - and wow did they do that!! Everything was perfect from the beginning of the day right up until we left. Gemma and Harriett did everything to ensure our day went to plan and really went above and beyond to make sure the day was special. There wasn't a moment during the day where we felt like we had to think about anything, because all was in hand. All we had to do was enjoy the moment. We will forever and always recommend Greentrees estate to any couple looking to get married. For us, people are at the core of a wedding venue, and we can honestly say you are in the safest of hands with the team at Greentrees and the venue itself is a dream. We had our ceremony outdoors overlooking the lake, and it felt like a still frame from a movie. We were fortunate enough to have beautiful weather on the day, which just made it more special. We then had our wedding reception in the walled garden which again was absolutely beautiful. It was the perfect setting for everyone to mingle and catch up after the ceremony. We then hosted our wedding breakfast and evening reception in the main hall and it just looked out of this world. We have made memories that will last us a life time and this was only possible with all the support, kindness and dedication from the Greentrees team. We couldn't have done it without you all, and for this we cannot thank you enough. There really isn't enough words to say thank you. Lots of Love from, Stacey and Leon xxx
To Have & To Hire Events
19/1/2022





5
out of 5 stars
What a stunning country wedding retreat for your wedding. We would highly recommend Greentrees Estate for your wedding. The venue is lovingly finished to a high standard with exceptional detail. The space is a beautiful blank canvas that you can make your own. The grounds are stunning and it is like having your own stately home for your special day. If you are searching for a venue this is must have to visit - you will fall in love!!!!
Jenny Gowans
13/1/2022





5
out of 5 stars
We had a fantastic family stay here over the Christmas break. The weather was terrible but this just made it even more appealing to spend time in the lovely apartment. The apartment is light and spacious and so comfortable, especially the amazing beds and bathroom. And you can open the door and step out onto the Estate for amazing walks. We'll definitely be back.
Lizzie Tillard
9/11/2021





5
out of 5 stars
Such a stunning location with beautiful views across Sussex. We went to the most gorgeous wedding here and would definitely recommend to anyone looking for a venue in Sussex!

Did the reviews win you over?
Send Message