Award winning Henna Mehndi Artist
Amenities:
Parking
Communal Prayer Facility
Wi-Fi
Women's Prayer Facility
Virtual Consultations
In-House Appointments
Home Appointments
From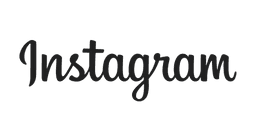 View More
5.0
out of 5 stars





Recent reviews
Poorvi Satija
10/9/2022





5
out of 5 stars
Eisha did my bridal henna and made my henna party really special! The henna came out great and her designs were one of the most intricate ones I have ever seen. Cannot recommend her highly enough! Thank you, Eisha! :)
Moonisha Haque
5/9/2022





5
out of 5 stars
Eisha is the person to go to when it comes to bridal and party mehndi, you show her a pattern that you like and she manages to copy the entire pattern so perfectly! I was really happy when she did my mehndi, it lasted for 2 and half weeks! My family were really happy with it too and it's definitely worth the price 👌🏽👌🏽 Thank you Eisha! ❤️
simranjeet aulakh
5/9/2022





5
out of 5 stars
Eisha did a wonderful job for my bridal mehndi. I loved the results. Very fine beautiful work, very thorough, very professional! Apart from her impeccable skill set, her henna quality was also great, with a dark stain and no skin irritation. Thanks Eisha
Jayshree Viswanathan
31/5/2022





5
out of 5 stars
Eishah did my party henna for a friend's wedding, at only a few days' notice. Her designs are beautiful and prices very reasonable, plus the henna she uses smells amazing because of the essential oils it contains. Would definitely recommend to anyone looking for a reliable and friendly local henna artist. Thank you Eishah!
Alisha Begum
24/1/2022





5
out of 5 stars
ASalamalikum sis thank u so much for yesterday 😊 I really loved the design and the colours of henna came out beautifully😊 you were so quick and efficient and I'm so glad and so happy that I used you to do my mehndi. If anyone wants to get mehndi trust me check her page out and I would recommend her

Did the reviews win you over?
Send Message