Through exceptional service, proactivity, and the strength of our people, we will find the best solution. Combining the benefits of local and national connections, we will seek out new opportunities. Taking a personal approach to every client, we will be there to listen, respond, and deliver, whenever you need us.
Amenities:
Parking
Communal Prayer Facility
Wi-Fi
Women's Prayer Facility
Virtual Consultations
In-House Appointments
Home Appointments
From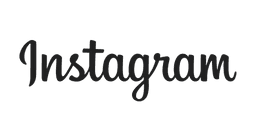 View More
5.0
out of 5 stars





Recent reviews
Amreen Choudhury
2/2/2021





5
out of 5 stars
Excellent service! Professional and efficient staff with impeccable manners. I am new to this country and needed to file for my individual tax return for the first time in the UK when I reached out to Hentons. They were excellent, and I will continue to go back to them for all my tax affairs in the future.
First Call Gas
30/10/2019





5
out of 5 stars
Whilst researching for an accountant to help us with our setup of Xero, I came across Hentons and they were the only firm that understood what I was looking for and actively helped us find a solution. At first we just wanted some training on how to use Xero, however it came to light that setting up trial Balance's was going to be a lot more difficult than we'd thought (having no accounting knowledge ourselves) and we'd just be guessing our way along. We therefore agreed the best way forward would be to buy the full set up package which included training. We initially thought it was an expensive way but it was worth every penny and actually value for money. Larisa was excellent and went above and beyond her time. She would email us and check how we were getting on, even on her holiday. Nothing was too much trouble. She was genuinely interested in helping us and making sure we were doing everything correctly. She didn't just do the training, take the money and leave us to it. We could never have set it up ourselves. It was definitely money well spent. I'm so glad we got in touch with Hentons and were put into the hands of Larisa. Thank you J
James Russell
9/9/2019





5
out of 5 stars
Xero has definitely improved the productivity of our design agency. It is extremely user friendly and gives us all of the information we need to manage our accounts at the click of a few buttons. The ease of uploading, tracking and reconciling invoices - income and outgoings - has meant we are always on top of our accounts and VAT returns. We now have more time to spend on other areas of our business. Our Xero Advisor, Larisa Segurova, was very supportive whilst training us on the use of this software accountancy system. She is always available for any queries along the way as we integrate Xero into our business. Whilst we had a few teething problems getting to grips with a few aspects of this new system, Larisa was always very efficient responding to any queries we had, talking us through various processes and providing us with screenshots and instruction guides for any more complicated queries. I would highly recommend Larisa and Hentons as advisers to other small businesses for the training of Xero.
Jenny Smith
6/9/2019





5
out of 5 stars
The team at Hentons accountants, in particular Simon Gray are extremely knowledgeable, professional and efficient. Over the years that we have worked with Simon, we have always received very sound advice. They are a pleasure to deal with.
Document XL (DocXL)
12/8/2017





5
out of 5 stars
Not all Accountants are the same. I have found the cheaper ones to be little more than Book Keepers. I have found Hentons to be in a completely different league. Yes, they offer Book Keeping, Payroll and all the other services you would expect, but they offer much more besides. Simon Gray, their Tax Specialist is a true Tax Expert. The financial advice Simon has given me over the last few months has, saved me a great deal and I found myself asking "Why didn't my previous Accountants help me in this way". Not all Accountants are the same. I have found Hentons to be in the Premiership, compared to my previous lot, who I now realise were in the "Sunday League"

Did the reviews win you over?
Send Message