HQ Banqueting isn't just a venue, it's an experience One of Yorkshires' largest venues with seating of over 1,200 and in house catering team. Whatever the occasion, let us make your big day extra special! Large bridal suite on site complete with its own en-suite bathroom and shower room
Amenities:
Parking
Communal Prayer Facility
Wi-Fi
Women's Prayer Facility
Virtual Consultations
In-House Appointments
Home Appointments
From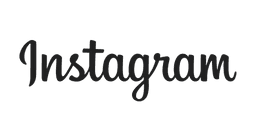 View More
4.5
out of 5 stars





Recent reviews
Alisha Khan
16/8/2022





5
out of 5 stars
Beautiful venue and amazing service! Pictures don't do this place justice. So much space for all your guests. The staff were so friendly and made our sisters day so perfect exactly the way she wanted it. To top it off the food was amazing too!
Gulfraz Mohammad
11/8/2022





5
out of 5 stars
Attended a wedding at HQ yesterday evening the food and venue was amazing, the service was exceptional. All the staff were well trained, knew what they were doing and provided quick service, a special mention to the waiter that served our table Adhan 10/10 fantastic service. Keep up the great work.
Waheeda Kausar
29/5/2022



3
out of 5 stars
Not enough parking for grand events such as weddings. We had to park on the opposite side of the venue on a different businesses car park as there was no parking, because cars were parked on both sides and the middle island of the road which was a hazard to anyone passing through. However the venue was interesting, the entrance looked lovely with 3 level of stairs to the grand hall. As you walk down the stairs there is a water feature on your left. I was very grateful for the disabled access they provided by the side door, as a parent/carer of child with additional needs this would have benefited her requirements of being in a wheelchair, however also helped the elderly to access the event.
Hassan Zeb
27/5/2022





5
out of 5 stars
Very good Wedding & Multipurpose Function hall. Very well maintained. Apart from all of the things their Service is really good. They offer you different price packages for functions its up to you whatever suits you. Seating lighting and decor is good. Me and my friends visited one of our friend's wedding over there.

Did the reviews win you over?
Send Message