First introduced way back in 2015 due to demand our private lounge has been going from strength to strength ever since. From humble beginnings and just a few space-dividing curtains to its very own dedicated private salon area - the perfect space for clients who require privacy during their salon visit, Available for bookings now!
Amenities:
Parking
Communal Prayer Facility
Wi-Fi
Women's Prayer Facility
Virtual Consultations
In-House Appointments
Home Appointments
From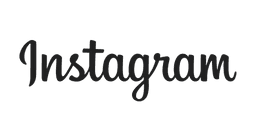 View More
5.0
out of 5 stars





Recent reviews
J H
23/9/2022





5
out of 5 stars
I had Becky work on my hair today and was so pleased with her friendly and kind nature. She offered me a drink, hung up my belongings and did my wash, cut and blow dry exactly as I requested. There is also a privacy lounge which is super inclusive and accommodating so thank you HUSH! Becky is a credit to your team!
Keenan Ryley
8/8/2022





5
out of 5 stars
Been with Hush for about 4 years and can honestly say it's the best hair experience I've ever had. All staff are lovely make you feel very welcome at the salon. Becky has been my stylist for the entirety of my time and has been nothing short of exceptional. Really makes the effort to get to know your hair over time and figures out how to get the best out of what you've got. Very knowledgeable and makes sure you understand what's going on every step of the way Highly recommend :)
Sabrina
17/3/2022





5
out of 5 stars
I had such a great time here! First time and it was very good I was afraid to let my hair to anyone but with the consultation Demi explained well what's she's gonna do with my hair and I really love the result I cannot ask for better! They also have a private lounge and that is really a great idea. 💇‍♀️👌🏻
Aliya Malik
2/3/2022





5
out of 5 stars
I had my hair coloured by both Demi and Katie on separate occasions close together and was very pleased with the final result. Katie did a brilliant job and all the staff were very understanding and ensured I left the salon pleased with the service. Highly recommend Katie for anyone looking to go from dark/orange to blonde. So pleased to have found a hair dresser I can trust and also a pleasure to talk to whilst the hair is being coloured. I also had a complimentary nail polish, can't remember the ladies name but she was also lovely! It's been a few weeks since the treatment and the colour has not faded at all.
Uzma Younis
8/2/2022





5
out of 5 stars
I've been coming to Hush since 2016 and, funnily enough, it was completely by accident as I thought I'd booked an appointment elsewhere. I'm *so* glad I ended up at Hush or I'd never have met the wonderful Chris! There's no one else I trust to colour my hair, he knows exactly what he's doing and talking about, what will suit you and is best for your features etc. My hair always feels amazing, it's never felt damaged after being coloured and has never been butchered with the scissors! The new salon is snazzy and customer service is great - everyone is super friendly and they make a great cup of tea ;) lol. Would 100% recommend :)

Did the reviews win you over?
Send Message