Specialising in Cinematography & Photography
Amenities:
Parking
Communal Prayer Facility
Wi-Fi
Women's Prayer Facility
Virtual Consultations
In-House Appointments
Home Appointments
From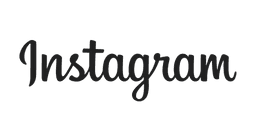 View More
5.0
out of 5 stars





Recent reviews
Nishat Islam
17/3/2022





5
out of 5 stars
My husband and I had the pleasure of using Kushi for our wedding and it was a lovely experience! The service was great, we were at ease at all times and we had the most fun for all our events with the team around. We were super chuffed with the outcome of our video and photos, they were of high quality, super attentive and creative! Can't recommend Kushi enough, thank you so much for the memories and for all your patience! 🙌🏽
Nirali Patel
16/3/2022





5
out of 5 stars
Booked Kushi Media for my wedding following a recommendation was the best decision made. Had the most easiest and amazing experience. The team is great and we had so much fun on the day. They made us feel so relaxed can't wait to see all the beautiful memories they captured. Fantastic team and highly recommend them for any of your events. Thanks Mash and Team..
Naz cc
8/3/2022





5
out of 5 stars
We cannot recommend Kushi Media enough. They take everything in to account, making sure they take the time out to understand the client, what they want and expect. They then deliver exactly that and more. They pay attention to detail and capture both the precious and candid moments. They are very passionate, talented and caring about every event. The team are friendly and easy to work with. They were the best decision we made for our big day!! Thank you Kushi Media!!
Syeda A
8/3/2022





5
out of 5 stars
We got married in July 2021 and it was the day when London saw the worst rainfall.. despite the rain which made things really hectic and we could not enjoy the full glory of the marquee venue.. Kushi Media really exceeded our expectations!! they really delivered despite not having a lot to work with, as we didn't have much time or many areas to shoot in. Honestly thank you so much for creativity and great work. The team were amazing and Mash really provided an amazing service post event. I think out of everyone we know we received our pictures AND video in record time literally in just a few month… bearing in mind I did ask for alot of edits and multiple times.. they were patient and really listened to what I wanted. Honestly if you want AMAZING pictures WITHHH great service and a suuuper friendly team that really make the whole experience soooooo stress free and exciting and enjoyable go with Kushi Media you will not be disappointed I promise!!!
Aftab Patel
1/3/2022





5
out of 5 stars
Kushi media did a fantastic job and we can't recommend them enough. We had a lot of meetings before our wedding to discuss the type of photos we wanted and other key details and the Kushi team did a fantastic job in delivering what we wanted. We can't thank them enough for their great work and all the help they provided in creating such a perfect wedding. Thank you so much Mash and the team!

Did the reviews win you over?
Send Message