Lady P's Cakery was established in 2012 by cake-maker Parveen Barron-Akhtar. I first began baking at the age of 17 in a nursing home with 56 residents. Making desserts was always my favourite part of the weekend duties. I loved the way the desserts would put a smile on the faces of the residents and I would often receive calls to the kitchen asking if there were any leftovers! 12 years on, and after baking countless times for family and friends, I decided that designing and baking cakes was my main passion in life. And from then on, Lady P's Cakery was born….. Our wedding cakes all have a personal, elegant and distinctive touch, often featuring a range of designs including sugar craft flowers, edible lace and all things pretty, and as each cake is bespoke to order there is no limit to how the final product may look or develop. So feel free to let your imagination roam, and together we can create the perfect cake to suit your special day. All of our cakes and cupcakes are made using only the finest ingredients, sourced locally where possible; this ensures that our cakes taste just as good as they look! And as variety is the spice of life, I have a varied selection of flavours and fillings to cater for everyone's taste buds, including those for special dietary requirements. We hope you like what you see and look forward to working with you on your cake collaboration soon. Lady P & Matthew x Lady P's Cakery, Wedding Cakes Solihull, Birmingham and the West Midlands
Amenities:
Parking
Communal Prayer Facility
Wi-Fi
Women's Prayer Facility
Virtual Consultations
In-House Appointments
Home Appointments
From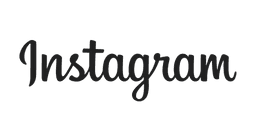 View More

Did the reviews win you over?
Send Message