London Sherwani is based in Manor Park, East London, provide various services: Sherwani hire, wedding transportation, photography & videography.
Amenities:
Parking
Communal Prayer Facility
Wi-Fi
Women's Prayer Facility
Virtual Consultations
In-House Appointments
Home Appointments
From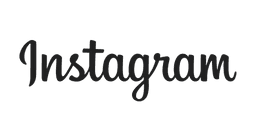 View More
5.0
out of 5 stars





Recent reviews
Edward Clowes
2/11/2022





5
out of 5 stars
Absolutely amazing service! Obe is a professional, helpful person to work with and he has an amazing selection of sherwanis to choose from. He was quick to reply, always offered honest advice, and gave us fair prices. Obe helped me, my brother, and my dad select beautiful sherwanis, before making the necessary alterations for us and preparing them for our travel to America for the wedding. He never asked us to bring them back by a specific date either, which was kind and made it less stressful for us after the wedding. I would recommend London Sherwani to anyone looking for an outfit for a South Asian wedding - renting one from Obe and not buying a sherwani was one of the best decisions we made
Desi Nachle
30/10/2022





5
out of 5 stars
Genuinely the best service I could have asked for in regards to getting a Sherwani for my wedding day. It started with a huge selection of Sherwanis in my size which were presented. We picked the best one and put it to the side. Following this we had 2 fittings prior to the wedding day which went immaculately. Jay went out of his way - when I say above and beyond - I mean it to make sure that I was satisfied with everything. From the Sherwani itself right the way through to the Churidaar. I'd like to thank Jay for his work on this and really appreciate the end to end commutation throughout. Felt like I was working with a friend as opposed to a supplier. Keep up the great work and I will keep on recommending you going forwards! Amazing work.
daniaal w
2/10/2022





5
out of 5 stars
Amazing service, was ready on agreed collection date. We had to actually change a few pieces on collection due to the brides outfit being a slight different colour. I would definitely recommend. I had no issues the whole process was easy and swift. During fitting, they were very patient as i was trying on different sizes to make sure I looked presentable and felt comfortable. Would highly recommended to anyone looking for a sherwani. They have a vast amount of colours and style to choose from. Everything is communicated clearly throughout, from the beginning to the end. Wife was happy. Apollogies for the bad quality photos the professional ones have not come through yet.
Dave Webb
30/9/2022





5
out of 5 stars
From start to finish a very friendly and professional service. At my Sikh wedding everybody loved my outfit. Obe is a great helpful guy too.
Uzair Choughtai
2/8/2022





5
out of 5 stars
If you're considering hiring a wedding outfit, I'd highly recommend London Sherwani. The customer service from Obe was excellent, and he really made the whole process feel that much smoother. A pleasure to deal with

Did the reviews win you over?
Send Message