Rolls Royce Phantom / Rolls Royce Ghost Wedding Car Hire Specialist
Amenities:
Parking
Communal Prayer Facility
Wi-Fi
Women's Prayer Facility
Virtual Consultations
In-House Appointments
Home Appointments
From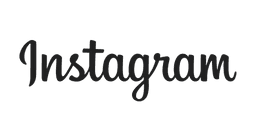 View More
5.0
out of 5 stars





Recent reviews
Amin Haque
17/9/2022





5
out of 5 stars
Excellent customer service, very reliable I ordered two rolls royce phantom from them for my wedding at Great price. They come early which was great. The drivers was friendly and professional. I would recommend the company to anyone who needs their service. 👍🏻
Shan M
17/9/2022





5
out of 5 stars
I highly recommend this company for rolls Royce hire, great communication, no nonsense service. We hired it for our wedding and it arrived on time and in great condition, inside and out. Our driver was friendly, patient and professional. Everything went to plan and they helped make our day a bit more special - highly recommended+++
Imran Ali
4/6/2022





5
out of 5 stars
The best rolls Royce experience I had . We ordered 7 rolls Royce's every single one turned up. The price was reasonable, the drivers were very compliant and helped make the wedding video come out good. I would strongly recommend this company for wedding and events as they don't let you down and you wont have to chase anything up.
Nicola Gordon
31/1/2022





5
out of 5 stars
The day: We hired a Rolls Royce Phantom to surprise my mum for her 70th birthday and she was very impressed with the service! The chauffeur was professional and friendly! He was also very accommodating and played along with my request, delivering the shock factor when he called her name as we stood by the car upon leaving the hotel. Making the order: Making the initial phone call, I was greeted in a professional manner and felt the gentleman I spoke to was very patient (I was indecisive)! He was informative and ensured I had all the quotes and details I needed to make an informed choice! I also felt comfortable texting many times with questions that were always answered promptly. Recommendation: I would recommend this company to friends and family in a heart beat and will make this the company we use for any future surprises or grand celebrations!
Tabraiz Khan
11/11/2021





5
out of 5 stars
We used luxechauffeurs for my wedding day. A big thank you to them for organising 5 white Rolls Royce's. This was a big logistical task but everything ran smoothly. The chauffeur team were very friendly, professional, helpful & on time. A big shout out to my chauffeur Zee who's a top bloke, he was extremely helpful and the journey to and from the venue was great. I would definitely recommend this service to family and friends. Great service, thank you once again!

Did the reviews win you over?
Send Message