Maher Centre – one of the best and fantastic venues in Leicester and the East Midlands, UK for weddings, receptions, conferences, award ceremonies, meetings, Christmas parties, and so on. This centre accommodates 1000 guests for weddings, 800 guests for reception party with dance floor, and 1400 guests for theatre-style sitting.
Amenities:
Parking
Communal Prayer Facility
Wi-Fi
Women's Prayer Facility
Virtual Consultations
In-House Appointments
Home Appointments
From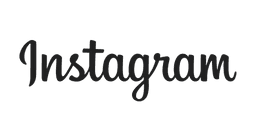 View More
4.8
out of 5 stars





Recent reviews
Trisha P
9/2/2023





5
out of 5 stars
We had our Wedding and Reception at the Maher Centre and couldn't fault it. We visited a number of potential venues but this one won hands down. Maher Centre is modern, has ample parking but most of all offers flexibility which a lot of venues don't. The bride and groom rooms are also a huge bonus. The venue includes live streaming cameras so our family abroad could watch. The quality was amazing. The biggest asset without doubt is Sudhirbhai. A heartfelt thank you for everything you did for us. Without him, our wedding would not have been what it was. He does everything with his heart and supports you every step of the way. He will give you advice and guidance based on his experience and this was invaluable. A true credit. Thank you 😊
Jackie Pickett
3/12/2022





5
out of 5 stars
We were medical cover for a boxing event at the centre ...
DUSHYANT TANNA
21/11/2022





5
out of 5 stars
Great venue for a large event such as weddings and receptions, with the added advantage of free car parking. As it's a huge place, it can feel a little bit cold at times. In the main, can't fault it.
Jyoti Sohal
24/8/2022





5
out of 5 stars
We held our wedding and reception at the Maher Centre which went great and none of it would have been possible had it not been for Sudhir uncle. From the first meeting he was flexible, gave his realistic recommendations and on the day went above and beyond to make sure everything ran smoothly. The hall itself has great parking and attendants and clean kitchen facilities and the bar is such a convenient space, thank you again uncle and the staff for sorting out the running of this, it was a relief not to worry about it. The lighting/projectors really made a nice touch to the days events and the bride and groom rooms were such a good size, enough to fit a large bridal party. We would definitely recommend this venue!
Rajen Mistry
22/6/2019




4
out of 5 stars
This is a great venue used by lots of people, we had almost 800 people enjoy a wedding and reception later the same day with plenty of space for a dancefloor. there is plenty of parking at the venue, even for coaches. it doesnt have a lot of natural light which is a shame... the only natural light is the front entrance. there is a small area for a caterer to be present that leads outside but as far as we saw, not kitchen facility.

Did the reviews win you over?
Send Message