Meridian Grand is a unique Asian Wedding and Reception Venue in North London. We are unique because we know that each event will only happen once in a lifetime - and so we do everything possible to ensure perfection for your special day.
Amenities:
Parking
Communal Prayer Facility
Wi-Fi
Women's Prayer Facility
Virtual Consultations
In-House Appointments
Home Appointments
From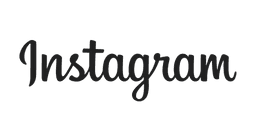 View More
4.6
out of 5 stars





Recent reviews
BlitheBooth Company
29/9/2022





5
out of 5 stars
This is our second time visiting Meridian Grand for a Photo Booth booking and on both occasions everything has run smoothly! The site has ample parking and the car park is well run by on-site security! Would recommend and look forward to visiting again soon!
Shiraz
28/6/2022



3
out of 5 stars
Venue looked good outside and even nicer inside, I liked the big mirrors on walls which made the hall look bigger. The tables and setting nicely decorated plus the service was very good. I didn't like the following: * Entrance/holding area, drinks were served but no seating, had to stand around for ages before let into the main hall. * the two main course dishes were very poor (looked like boiled meat added to curry source and served). Desserts were served so late that half the people had left, half our table got the deserts and the rest had to wait about 15 minutes (and the portions were smaller). Overall great venue with lots of parking.
S P
26/5/2022





5
out of 5 stars
Beautiful venue! Staff are on point always there to help and has got a very structured system. Security, personal assistant, event manager. Lots of parking and a beautiful place to take pictures. Some specialty like the window opening for couples before making the entrance is quite extravagant.
dil dez
28/2/2022





5
out of 5 stars
A huge THANK YOU to everyone at MG. What an amazing evening! It was such a beautiful perfect 18th birthday party. Totally stress free for us (which reflects the professionalism and quality of service you provide). We feel we can't thank you enough. Thanks to the for the amazing decor; incredible bar service and tasty food. Everyone was raving about the food! A huge shout out to all the staff who served, cooked and cleaned up after us. It's a long night for you all and we really appreciated the hard work you all put in to make it a PERFECT evening! Which was achieved ten fold.
Prash Photo
6/8/2021





5
out of 5 stars
A magical venue for all occasions large or small. We had the pleasure of documenting a wedding here over the weekend and what a majestic setup Meridien Grand had put together! Thank you to the team for all the lovely hospitality. The catering team were fantastic! See you soon

Did the reviews win you over?
Send Message