MIRAGE WEDDING SERVICES LTD Specialise in halal catering & wedding planning. Caterers. Multicultural food for weddings, parties and all other functions
Amenities:
Parking
Communal Prayer Facility
Wi-Fi
Women's Prayer Facility
Virtual Consultations
In-House Appointments
Home Appointments
From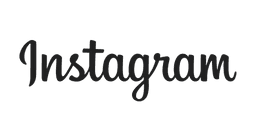 View More
5.0
out of 5 stars





Recent reviews
a deely
1/11/2022





5
out of 5 stars
The team at mirage are simply a cut above the rest. They organised the lighting of my house and all the catering for my wedding serving over 2000 people across 3 days. The food was simply amazing and I would highly recommend their services for your special day.
Shama Akhtar
5/6/2022





5
out of 5 stars
I booked Mirage for my daughter's 1st Birthday party (approx 60 people)- the order was bespoke as both my children suffer from severe allergies so I was extremely pleased when they said that they could accommodate this and alter the recipes in order to make it dairy, eggs, gluten and nut free. The service was amazing on the day- everyone commented at how delicious the food was, my children especially. They made the food milder as well which helped when feeding the younger crowd. I would definitely recommend them for parties and large functions at home. Special thanks to one of the managers- Mansoor, who oversaw the order and ensured everything was allergy free and that there was no risk of cross contamination during the preparation as that was one of my main concerns.
Mujahid Akbar
5/2/2022





5
out of 5 stars
A tremendous THANK YOU and job SO VERY WELL Done on executing not only one but 2 of my cousins wedding day celebrations. Mirage and its staff were highly organized and effectively delivered on a very tight (and shrinking) timeline, all the while maintaining a cool and focused service. Everything was delivered to plan: the stage (which has made to order), linens for the chair covers, flowers, set up and pour of hundreds of welcoming drinks, and the multitude of desserts, its the little things that matter. Most importantly the food was not only tasty but hot when served. Mirage, your team executed beyond my families expectations. A credit to the local community. I look forward to attending future events and weddings by Mirage Catering Services and meeting their humble team again.
A MN
20/1/2022





5
out of 5 stars
I was blown away by the service that mirage provided on my wedding. They took care of everything from food, decor, fruit displays, marquees, wedding lights and even provided waiters. Everything was of high quality and the food came out hot and on time. This gave us peace of mind and the family were able to enjoy the celebrations on our special day. We had great reviews from all our guests. Mirage - Great team of staff and Highly recommended.
Dittaa
19/1/2022





5
out of 5 stars
I wanted to wholeheartedly say thank you for putting the efforts in making the day a very special one for our family. A lot of appreciation is given for ensuring the decor of the stage and venue was according our desires. Your amazing work was genuinely valued. Much thanks to Faisal for his patience and attention to detail to ensure we achieved the look we desired. We highly honored your catering services. We have never tasted such amazing food ever. Our guests were very happy with the quality and taste of the food, Thank you for your generosity in helping us to make this day happen. We'd also like to thank your team in going to great lengths to ensure our guests were satisfied and happy on the day. We will forever remember this day as a special and joyous one for our family.

Did the reviews win you over?
Send Message