High ceilinged space hung with chandeliers and views over the water for classic Kashmiri dishes.
Amenities:
Parking
Communal Prayer Facility
Wi-Fi
Women's Prayer Facility
Virtual Consultations
In-House Appointments
Home Appointments
From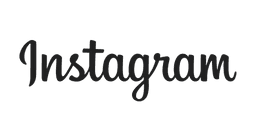 View More
3.3
out of 5 stars




Recent reviews
YP
29/10/2022


2
out of 5 stars
Decor is great and the place has a really nice feel to it, service was also on point. Shame the food was not worth the money at all! Ive had a sweaty takeaway more tastier than this, also the masala fish has bones in which we were not told when we initially ordered, best thing about Mumtaz is the mango lassi however i wouldn't bother wasting any more of my time or money at this place. There used to be a time when they used to actually serve decent food but now its just tasteless.
Yasmin L
30/9/2022




4
out of 5 stars
Lovely ambience and service. The food was hit and miss. Ordered keema paratha and seekh kebabs for starters. The paratha was good but the kebab was not. Ordered lamb karahi and nihari for mains. The lamb karahi was good but the Nihari was totally disappointing, very thin and runny curry with no flavour and hardly any meat. The garlic coriander naan and the garlic naan both were good.
Louise D
25/8/2022



3
out of 5 stars
Booked ahead for Friday night and its in a great spot beside the Leeds Dock. Very fancy decor and as it states very much 'The Selfie Restaurant'. Unfortunately they don't serve alcohol but that aside it was nice. Our waitress Reena was lovely. The menu was slightly different to places we've visited before maybe as this is a "Majestic Kashmiri fine-dining" restaurant? Was OK but wouldn't rush to try again.
Raj Singh
3/7/2022




4
out of 5 stars
Really nice atmosphere, very nice decor and location is good. Food was great and service was spot on. Very friendly staff, imran was excellent 👍 And reasonable priced too.
atifhaquk
16/1/2022



3
out of 5 stars
Came in without a booking and got seated straight away. The staff are friendly and there was a nice atmosphere. We ordered for starters the samosa chaat, masala fish (500g) and chops. The food came out really quick, within five minutes actually which makes me wonder that most of the stuff has to be half cooked before hand and finished off when an order comes through. But to be fair they tasted nice. Then for mains we ordered chicken biryani chicken karahi and tarka daal with plain naan and cheese naan. The naans were nice and soft. The chicken karahi was good, and the daal was ok, not full of flavour however the biryani was cold. It was a let down to be honest. We ordered the Lahore, Delhi and goa mocktails which we enjoyed, and have to say was the best part of the meal. Would I come back, probably not as there are lot more places that serve better quality food. However the service was good so the get a few extra brownie points.

Did the reviews win you over?
Send Message