New Midland Catering are a family run catering company based in Birmingham, West Midlands. New Midland Catering has been creating stylish, scrumptious and sustainable foods for over two decades. We cater with halal produce that are locally sourced and freshly made on the day of your order ready to be delivered to your venue.
Amenities:
Parking
Communal Prayer Facility
Wi-Fi
Women's Prayer Facility
Virtual Consultations
In-House Appointments
Home Appointments
From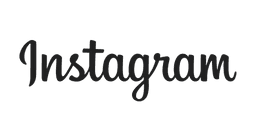 View More
5.0
out of 5 stars





Recent reviews
Shamim Allu
30/11/2022





5
out of 5 stars
Very efficient and helpful. Excellent food.
Dillan Schmuck
16/5/2022





5
out of 5 stars
Decided to order here for my daughters birthday party and the food was amazing. The service was great and the staff really went the extra mile. I will definitely be using these guys again
Safiyah Rafiq
30/4/2022





5
out of 5 stars
Everytime I've ordered from new midland catering I've had an outstanding experience, the quality and taste of the food is unmatched, the staff members are friendly and helpful and food has always been served fresh and hot, would highly recommend
Aisha Ali
30/4/2022





5
out of 5 stars
Food is amazing Ma'Sha'Allah! Everything is like it's home made. Could not recommend a better catering company!! Customer service was also 10/10. Will definitely be ordering again!
Aszbazable
7/8/2021





5
out of 5 stars
Food is incredible and value for money is unbelievable. Honestly, if you're having a big family get together or event of any kind, I wouldnt bother cooking and just give this place a ring. Their service is second to none (essentially bespoke and tailored to your requirements for weddings etc), with staff going out of their way to help you with things other caterers would flat out refuse or charge extortionate prices for. Honest people, excellent food and a real pleasure to deal with. 10/10

Did the reviews win you over?
Send Message