Newland Manor is nestled in the idyllic Buckinghamshire Countryside. It is the perfect-wedding venue for couples melding romance, history, grace and elegance in what we believe is a one of a kind wedding paradise. Dating back to the 17th century, it is a magnificent Manor House in a stunning country setting and with beautiful walled gardens.
Amenities:
Parking
Communal Prayer Facility
Wi-Fi
Women's Prayer Facility
Virtual Consultations
In-House Appointments
Home Appointments
From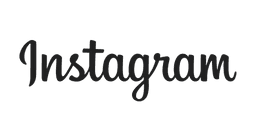 View More
2.4
out of 5 stars



Recent reviews
Rikin Patel
28/4/2022

1
out of 5 stars
My wife and I got married here in august 2021 and would not recommend… the communication from venue and organisers was next to non existent. Post wedding we had agreed a sizeable refund which was based on agreement to which they have claimed liability and even made one repayment!but we are now 8months later and yet to receive even a fraction to what was agreed to be paid within 6months after our wedding. Numerous chasers have been sent by phone and email but yet no response! Would not recommend to anyone based on experience. This message is in hope that one may respond but I'm not holding my breath.
Manzir Zaman
4/2/2022

1
out of 5 stars
I'm sure the venue is nice. But I was trying to enquire about hiring the venue for a wedding. I enquired via the website and then 2 weeks later after 3 consecutive days of calling and being assured someone would call me back, noone ever does. Not professional at all.
Dion
28/9/2021


2
out of 5 stars
We hosted our wedding at Newland manor last month and had mixed emotions about our experience. Starting from the beginning, the management team were very keen to host our wedding at their venue. They promised a lot initially and offered to include items as part of our package but when it came down to the final moments of wedding planning, they advised us that those items were not included in the package. As we booked our wedding during Covid, we shortly realised that planning anything with the management team was going to be a nightmare. We messaged multiple times via text and email but received no response. We had already paid a holding deposit and after that the lack of responses occurred. We were really disappointed in their lack of communication and felt lost in our wedding planning. We had no idea what was going on. The wedding day itself was really well decorated and I must give them credit for that, but we had a lot of issues that day also. Firstly the garden area leading in to the white marquee had rubbish on both sides which was clearly visible to our guests and they had highlighted it to us. Secondly the decor team were so unprepared, they had failed to supply the correct number of chairs for the head table which left our guests looking confused as to why they were rushing to place chairs last minute at the head table. This was extremely embarrassing. Thirdly, the waiting team were very poor. They had served some tables all the starters but had not served others, we had guests complaining about not receiving dishes. One of the waiters even replied 'it's not my job to serve you, you have to ask for the food' to one of our guests when they asked why they weren't being served all of the starters. One of our guests had actually injured themselves as they tripped on the uneven carpet in the white marquee towards the end of the night. They had fell on their face and had a horrible carpet burn gash on their eyebrow due to this. In a whole, I would not recommend Newland Manor for your wedding venue as the stress and lack of organisation was not worth it. You will be promised a lot of things initially but will end up forking out grands towards the end.
Siva Babu
19/9/2021



3
out of 5 stars
Large Venue, Not very clean, lots of building work going around, Drainage oflow by kitchen and toilets, very bad smell outside.
Jiten Shah
30/8/2021





5
out of 5 stars
Venue is great Needs lots of maintenance overall inside. Food 🍲 was perfect and service was excellent. TAPPS who guided us from beginning and on hand during the the event. But it will sad 😔 once its gone to make room for redevelopment for housing and flats. Life is too short to notice 🙏

Did the reviews win you over?
Send Message