Here at Opulent Mill, we pride ourselves at making your floral dreams a reality. From the smallest of buttonholes to the largest and craziest installations we do it all, not only that but we absolutely love doing it so you know you will always be met with a friendly face, a huge smile and excellent advice!
Amenities:
Parking
Communal Prayer Facility
Wi-Fi
Women's Prayer Facility
Virtual Consultations
In-House Appointments
Home Appointments
From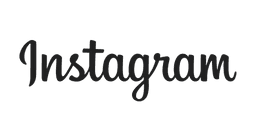 View More
5.0
out of 5 stars





Recent reviews
Liv Davies
28/7/2021





5
out of 5 stars
Honestly don't know where I begin !! So I was looking for artificial bouquets for my bridal party and a custom bouquet for myself … when I first corresponded with Opulent Mill they couldn't of helped me more !! the consultation was so in depth and so helpful and she created a custom bouquet called 'Luna' for my self which is now on there website. There's no hidden costs either . When I received the ' Dusk' bouquets and mine honestly I've never been so happy the quality was amazing - they look real !! so they then did some buttonholes for me and a corsage .. the buttonholes again were such a high standard my husband to be loves them and can't wait to wear his ! We've also been in correspondence about other little things for the wedding like cake flowers etc and nothings been to much they've answered my dms at silly hours !! I can't recommend Opulent Mill enough - 2 hard working young individuals with a brilliant work ethic ! 5 star service , constantly kept in the loop I was sent photos on the regular which I loved ! Thankyou again Opulent Mill for my beautiful flowers I can't wait to look at my bouquet in 10-15 years time and still feel so happy
Thomas Crellin
12/7/2021





5
out of 5 stars
We hired a beautiful flower wall from Opulent Mill for one of our company events. Delivered and installed on time. Thanks to the OM Team for a fantastic service. Highly Recommend!
ten sync
16/5/2021





5
out of 5 stars
Couldn't be happier... Service was impeccable, the quality they provide is second to none. We hired one of their flower wall backdrops for our networking event and it really hit off, everyone loved it and used it for their pictures 📷 we have called them to arrange for them to install a large flower wall in our offices now, can't wait! Highly recommended ⭐⭐⭐⭐⭐
Ifer Draws
16/5/2021





5
out of 5 stars
Wish I could give more than 5 stars! Outstanding customer service and incredible quality. I'm so happy with the flower wall that the guys at Opulent Mill have created and installed for me in my studio! They did a completely bespoke design for me that no one else will have, their skills are one of a kind.
DBT Team
19/7/2020





5
out of 5 stars
Amazing service! We hired a flower wall from Opulent Mill for my cousins wedding, they came out the day of the wedding to set it up for us and re-positioned it as we requested! Brilliant, friendly service and such high quality flowers they use. Would definitely recommend and we are already using them again for my own upcoming wedding!

Did the reviews win you over?
Send Message