Picween is an Asian wedding photographer in Birmingham.
Amenities:
Parking
Communal Prayer Facility
Wi-Fi
Women's Prayer Facility
Virtual Consultations
In-House Appointments
Home Appointments
From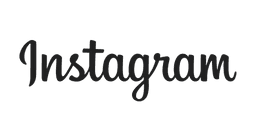 View More
5.0
out of 5 stars





Recent reviews
Joanna Issa
4/2/2023





5
out of 5 stars
Olga was with us for the whole day and evening making memories of a beautiful day. Olga was friendly, warm and extremely professional. She was very organized and extremely punctual. Olga has some beautiful ideas for various shots but also listened carefully to what we wanted to. We highly recommend Olga to record anyones special day and we have already recommended her to a friend who is taking her up on her services. Many thanks Olga
Huma Ahmed
3/2/2023





5
out of 5 stars
Great service from Volha, she was professional and friendly. I booked Picween Photography very last minute, I found them via Google search and I got a quick response from the team. She was on time on the event day and took every opportunity to take pictures of all parts of the event. The package is reasonable price. The pictures were available very soon after and the quality were amazing. I would highly recommend Volha and the tram to family and friends for sure. Great pictures Great price High quality pictures
Lisa Camel
3/2/2023





5
out of 5 stars
Such an amazing photographer! She was so helpful on the day, always smiling and sincere. Our pictures are absolutely stunning! I was worried about some posed pictures but our photographer made me feel so relaxed, I thought I've known her for ages. Our parents said she was so great and made a lot of compliments on the day. We recommended her to our friends and they are so happy and thankful. Amazing service and attentive attitude to everyone! Highly recommended! Thank you ❤️
s. Ahz
9/11/2022





5
out of 5 stars
I am so glad that I chose Olga as the photographer for my wedding. She was absolutely amazing, very professional but so friendly. Olga knew exactly what she was doing and would frequently suggest different poses and places to take the photos to ensure that there were a wide range of good quality photographs. She made sure all of the family was included which I'm grateful for because I didn't realise that these photos would mean so much in the end. The process where she edits and sends the photos back was very quick. You won't regret having her as your photographer. Thank you Olga!
Alan Chung
9/7/2022





5
out of 5 stars
I've had the pleasure of using this amazing company for our Wedding photos last year. Olga was amazing, she went above and beyond to make sure our photos look perfect. She was professional, super friendly and full of energy. All our guests loved her. She ensured everyone was covered and we loved all the photos she took. I would highly recommend Olga to anyone who needs an amazing photographer.

Did the reviews win you over?
Send Message