Plaisterers' Hall is an elegant wedding venue located in the heart of London. The venue has a beautiful Georgian design and can accommodate up to 600 guests. They offer a range of services including catering, decor, and entertainment. The venue is Muslim-friendly and has facilities for separate male and female prayer rooms.
Amenities:
Parking
Communal Prayer Facility
Wi-Fi
Women's Prayer Facility
Virtual Consultations
In-House Appointments
Home Appointments
From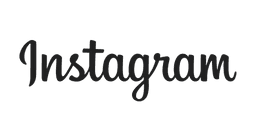 View More
5.0
out of 5 stars





Recent reviews
Shelton Fernandes
16/2/2023





5
out of 5 stars
Amazing venue for events. Lovely staff and excellent food too
Sanchia Alasia
29/11/2022




4
out of 5 stars
A nice place with friendly staff and great food. Good facilities. The only thing was that the great hall was freezing cold. The staff said they had the heating on but it must have been the air conditioning
EniSays
13/9/2022





5
out of 5 stars
Had my wedding at this venue in June after i had to abruptly change venues (due to the platinum jubilee weekend). I am mainly writing this review because my bar staff company let me down on the day and no one showed up. The staff at this venue went out of their way and EVERYONE pulled together to help from the security to the venue manager to serve drinks and ensure my day went off without a hitch (i wasnt even aware that the bar staff hadnt showed up). I want to thank Sebin and the staff for all you did. I really really really do appreciate it. WE are very grateful to you for helping make our day special
London Double Trouble
3/9/2022





5
out of 5 stars
Beautiful venue and setting! My first time here, I came here for a Sofar Sounds event, and it was perfect for this intimate music occasion. As you walk in and down the stairs, you arrive at the fantastic decor of a building. The structure and design were so detailed. Plenty of space and I can imagine a variety of occasions happening here; also, I noticed a lot of weddings and other evening events are held here too. It's near St Pauls and Barbican underground stations and so easy to get to. Solid A***** for its overall setting and feel. LDT x
dawn Burke
9/12/2021





5
out of 5 stars
Lovely Hall. I was there for the UK Diversity Legal Awards. The venue was beautiful, the facilities were excellent, including a lift for those who needed it. Glad to say that my team won the award in the category of Recruiting Diverse Talent.

Did the reviews win you over?
Send Message