We create bespoke cupcakes and cakes of the highest quality, for all occasions.
Amenities:
Parking
Communal Prayer Facility
Wi-Fi
Women's Prayer Facility
Virtual Consultations
In-House Appointments
Home Appointments
From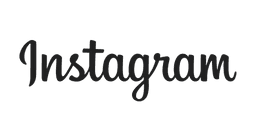 View More
4.8
out of 5 stars





Recent reviews
24/1/2023




4
out of 5 stars
I love purplebowcakes! They always deliver what you ask, even if you need a last minute cake they'll do their best to help you. The tastes always look amazing, my only criticism is sometimes the cakes are too sweet for my liking, but that's just personal preference
Lisa Thompson
30/10/2022





5
out of 5 stars
Stunning cake for my sons 18th birthday. Designed by my son himself. Great consultation, delivered ontime. Everyone loved the cake.
Roca Junior
26/10/2022





5
out of 5 stars
Ordered a cake and cupcakes 🧁. The staff were very friendly and made my order on time. The icing on the cupcakes was infused with flavour, you can really taste the Terry's chocolate orange in the icing. Will definitely return for more.
Affy Pel
26/10/2022





5
out of 5 stars
It was an awesome celebration cake for My wife's 50th, looked amazing & tasted great. A soft Vanilla butter cream sponge with Jam that was so moist it just melted in the mouth. Very well executed to perfection, the only downside was that i wished i went for a bigger size. Would highly recommend and would definitely go back. A happy customer. Well done to the bakers 👏 A++
Sadiyyadee
8/9/2022





5
out of 5 stars
From the amazing help I had with ordering the cake to the updates and the finished product, it was absolutely perfect. My brother loved his cake and it tasted amazing. The sponge was nice and moist and the buttercream and jam filling was beautiful. Thank you so much once again. I will definitely be back.🥰
Aarti Patel
27/6/2021





5
out of 5 stars
I was looking for a cake for my dad's birthday to serve 4. I always see the wonderful window displays at Purple Bow Cakes so thought I would give the cakes a try. I bought the 6 cupcakes and a birthday topper, the cakes were delicious the butter cream was perfectly fluffy & creamy and the cake was super soft and spongy + the great service. Thank you I will be ordering again.

Did the reviews win you over?
Send Message