Award Winning Floral Studio Weddings ▪ Events ▪ Installations
Amenities:
From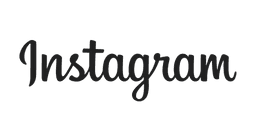 View More
5.0
out of 5 stars





Recent reviews
Laura Garcia
6/7/2022





5
out of 5 stars
The best floral designer in the UK!
Fee McLeod
24/1/2021





5
out of 5 stars
Queen of Hearts Floral Design is incredible! I booked them for my 2020 wedding. They are very professional and friendly. They went through every detail of my wedding with a fine tooth comb and happily agreed to cater to my budget without compromising the quality. Postponing my wedding (due to CV19) with Queen of Hearts, has been a breeze. They offered to change the date or a full refund without hesitation. I went to a floral workshop at the Queen of Hearts studio last summer which was amazing. I learnt a lot about flowers and floral arrangements and engaged in a bit of networking afterwards. I have also hired out the beautiful space for a private function which suits all intimate occasions. They were flexible and just let me get on with it. Would recommend Queen of Hearts floral design, for all flowers and occasions x

Did the reviews win you over?
Send Message