One of the UK's premier event catering companies. Choosing Ragamama Ragasaan is an investment towards your event because they treasure and care for all clients and are prepared to go that extra mile to make each event unique and memorable.
Amenities:
Parking
Communal Prayer Facility
Wi-Fi
Women's Prayer Facility
Virtual Consultations
In-House Appointments
Home Appointments
From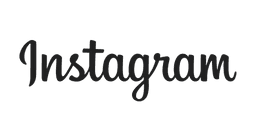 View More
5.0
out of 5 stars





Recent reviews
Pavneet Lally
15/9/2022





5
out of 5 stars
Ragasaan went above and beyond our expectations for our wedding. The service was brilliant and the food was highly complimented by all our guests. Our coordinator was Shirley, and she was full of warmth and love from the outset. Shirley did not shy away from telling us where we were going wrong with our schedule for the evening, and we happily took on board all her advice and recommendations. We were incredibly impressed with her organisation in ensuring every single thing went to plan in a timely manner. The Ragasaan team are amazing and we will be sure to use them even for future events. Thank you for everything!
Ro
24/8/2022





5
out of 5 stars
Attended a wedding last week where Ragasaan was catering for a few of the events. Not only did I find that the presentation was extremely creative, the props that they used for a fantastic. The staff were incredibly friendly and very service orientated. The food was exceptional! I would never hesitate to use their services or to recommend them to any friends or family who need a catering service.
M M
2/6/2022





5
out of 5 stars
Ragasaan was a one stop shop for our daughter's wedding at De Vere Beaumont recently. Raman helped us through 2 postponements over 21/2 years to get to a spectacular 2 days of celebrations last week. The food was just amazing as was the service. We had 4 separate events on two days with different choices of menus and presentations. Our guests were very impressed by the venue, catering and management, which was all coordinated by Raman and Ragasaan. In addition, a special shout out to Kiran, Edison and the team for ensuring a seamless and amazing wedding that everyone enjoyed!
Raminder Sagoo
21/5/2022





5
out of 5 stars
Exceptional service by Pammy and the rest of team for my brother's wedding reception party! As a family, we all felt fully supported and reassured every step of the way. We felt so looked after and knew we were in good hands the whole time. The event itself was so well handled, Pammy and the team took great care of the event schedule, our guests and the hosting family too. Everyone I spoke to said they loved the food, the presentation of the food and the event set up itself, the serving staff were wonderful and our guests said they had an amazing time. Ragasaan totally exceeded our expectations - 100% recommended!! Huge thank you to Pammy and the entire team at Ragasaan for looking after us throughout the whole journey!
Neha Babbar
28/11/2021





5
out of 5 stars
It was my first time coordinating a office party and I was going crazy to make sure it is perfect. Ragasaan helped us throughout. It was a big event for 450 people made a lot last minute changea however Shirley's attention to detail was amazing. Not only was the food DELICIOUS but also the way displayed the food table was great! SHIRLEY took so much stress off of me with all of his help! I would highly recommend First Class Catering to anyone! My party was a success because of them. Drinks canapés starters everything was super and the way they were able.to make changes according to our needs hat's off you guys. Thank you, Ragasaan, for the delicious food and great customer service!

Did the reviews win you over?
Send Message