An ideal place for social meeting, gatherings, weddings, parties, birthday parties and many more. The capacity is 350 people.
Amenities:
Parking
Communal Prayer Facility
Wi-Fi
Women's Prayer Facility
Virtual Consultations
In-House Appointments
Home Appointments
From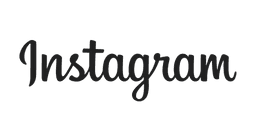 View More
4.2
out of 5 stars





Recent reviews
Min Beg
31/1/2023





5
out of 5 stars
My wedding took place here in 2012. The guys who managed this place at the time was great , reliable and reassuring. It was new at the time when I booked this venue. Everything went Smoothly on the day from catering , decoration and my guest were very happy the fact it was local and convenient to travel to.
Annie Khan
13/11/2022





5
out of 5 stars
I had many doubts with the venue and the team however on the big day the team exceeded our expectations and managed the wedding event professionally. Shamin and Motiur thanks so much for making our big day fall into place. Keep up the good work. :) would highly recommend venue
walid dahmani
29/10/2022

1
out of 5 stars
Very old and not clean, the chairs were disgusting. The carpet was very old. The waiters didn't smile at All. No parking space unfortunately. Sorry but many things need improvement.
T I
9/9/2019





5
out of 5 stars
Never seen any hall by lake. Hall is big enough for private or small even. Limited parking available. Victoria Park is about 5 minute walk. Nice and clean. Staff were extremely polite. A small park and kids play ground next to park. PERFECT PLACE FOR EXTREMELY SEGREGATED EVEN
Faruk Ullah
21/8/2017





5
out of 5 stars
Used venue for a Mehndi party. Excellent views and size of the venue is excellent. Only issue was parking but there is no restrictions after 5.30pm which was perfect for us. There is also a little public play area opposite which can keep the children entertained with slides, climbing frame and swings etc.

Did the reviews win you over?
Send Message