It was a trip to New York's famous Magnolia Bakery in 2005 that inspired Rosalind Miller to start baking and decorating cupcakes. Alongside her role as a lecturer in design at Central Saint Martins College of Art and Design, Rosalind set up a weekend market stall in Greenwich to sell her creations. Huge queues and happy customers soon showed her that she should develop her talents further, and Rosalind Miller Cakes was born. Adding wedding cakes, dessert tables and other sweet treats to her repertoire, Rosalind quickly earned an enviable reputation as the go-to baker for elegant, contemporary, design-led cakes. Joined by her daughter Yasmine in 2013, the award-winning Rosalind Miller Cakes is now based in Brockley, London. It's Rosalind's design background that sets us apart from other bakers, as she personally oversees all our cakes so they look as exquisite as they taste. It's also earned Rosalind the accolade of wedding cake maker of the year for two years running, regularly seen our cakes adorn the pages of glossy magazines such as Brides and Vogue, and have our products sold in Harrods' Food Hall. Our cakes have graced celebrations at iconic venues such as the Ritz and the Savoy, we've built human-sized gingerbread houses and sugar castles, and we've had the honour of catering for royal weddings across the globe. While the business has grown and soared beyond our wildest dreams, we're proud to still be a family-run operation with a handpicked, passionate team of bakers, decorators and cake enthusiasts. Each cake is lovingly baked and decorated in our studio, and then sent out to be enjoyed all over the UK and the world. We'd love to turn the cake of your dreams into delicious reality, so contact us today to start your journey with Rosalind Miller Cakes!
Amenities:
Parking
Communal Prayer Facility
Wi-Fi
Women's Prayer Facility
Virtual Consultations
In-House Appointments
Home Appointments
From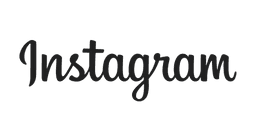 View More
4.0
out of 5 stars




Recent reviews
Lara Büsing
3/10/2022





5
out of 5 stars
As our whole wedding was completely vegan, we were thrilled to discover the many available vegan flavours at Rosalind Miller! We love the way they design the cakes, making them look like impressionistic paintings. It fit very well with our location and overall theme. And let me tell you - the lemon and blueberry cake is the most delicious thing I have ever had. And usually I dont like wedding cake, all the frosting etc. Rosalind Miller changed my mind. It was so easy to communicate with the team and make design choices one on one. They even designed little lemons for us to put on the cake, as lemons have special meaning for us. Amazing service, amazing cake!
Henrietta Cassar
11/8/2021





5
out of 5 stars
Beautiful Garden Wedding - 24th June 2021 I was fortunate enough to have Rosalind Miller Cakes bake our beautiful wedding cake. The website is brilliant and easy to navigate and alongside the stunning pictures of tremendous cakes were good descriptions and clear pricing. All communication was excellent from the start and I received exceptional customer service from them. Not only did the cake look spectacular when it arrived on the day it tasted truly delicious. We opted for the raspberry sponge after tastings and our guests were not disappointed. The sponge was exquisite and the buttercream heavenly. The lovely garden flowers added to the magical effect. It truly was a work of art. Thank you so much Yasmine and Rosalind, you helped create the most wonderful day for us and your majestic creation certainly was the icing on the cake for our wedding, pardon the pun!!! Henri & Charlie
Tom Lane
25/3/2021

1
out of 5 stars
I would not recommend Rosalind Miller cakes. Unfortunately due to the pandemic we have had to reschedule our wedding three times. For the 4th date, Rosalind could not accommodate so she said per the terms and conditions she would retain our deposit of £325. Understandably, this is a lot of money so we asked Rosalind to make 2 smaller birthday cakes for the original date that we booked, which she refused. The money provided for our wedding cake was from a relative that recently passed away and Rosalind demonstrated 0 empathy. Apparently it costs this company £325 to change the date 3 times and not make a cake. I have sympathy for companies that are struggling in the pandemic, but not when they behave in such an immoral way.
Zsófia Fekete
31/1/2020





5
out of 5 stars
Amazing teachers, well equipped kitchen, nice ambient. Learnt a lot of useful and crafty techniques and had a great time.
Nora Wong
2/10/2018





5
out of 5 stars
Attended a friend's wedding at The Dorchester in London this summer and was completely blown away by the beautiful bespoke Rosalind Miller wedding cake. I have since attended a baking class at Rosalind's London Cake Studio and cannot speak highly enough of the wonderful experience. Rosalind and her team combine beautiful aesthetics with such a wealth of knowledge - it was a real honour to learn the fundamentals of baking from such a talented artist. Would highly recommend - thank you again!

Did the reviews win you over?
Send Message