Royal Limos have an extensive fleet of vehicles making limo hire easy choose from selection of stretched sixteen seat Hummers to luxury limousines, Bentleys, Rolls Royce Phantoms, Rolls Royce Drophead and the quintessential top of the range Rolls Royce Ghost Series 2 that epitomizes opulence; Royal Limos has got to be your first choice for limo hire in Birmingham, contact our office to obtain a no obligation friendly quote.
Amenities:
Parking
Communal Prayer Facility
Wi-Fi
Women's Prayer Facility
Virtual Consultations
In-House Appointments
Home Appointments
From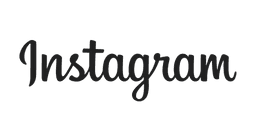 View More
4.0
out of 5 stars




Recent reviews
Mohammed Imran
19/7/2022

1
out of 5 stars
Very rude drivers he wanted to fight me on my big day and was very disrespectful to my female family members came late and took it out on me we paid for an hour cruise but never got it asked for red ribbons but got blue on all the cars called to make a complaint was told they would give me a discount next time lol never again mate Avoid this place
Harry O'Reilly
1/4/2022

1
out of 5 stars
Waste of time contacting them they don't respond. If they are like this at booking stage I can imagine the worry of them not bothering to turn up. Take some pride in communicating to your potential customers, first impressions are everything
Patricia Drewry
26/6/2019





5
out of 5 stars
Amazing service! I called last minute for a limo for my sons prom as I was let down by another company. Spoke to a lovely gentleman who was so helpful and sorted out a royles Royce phantom at good price for me. Arrived exactly on time even a little early, Car was in perfect condition and the driver was very professional and extremely friendly thank you!
Eleven Group
8/1/2019





5
out of 5 stars
Hired a few cars of RoyalLimos for a friends wedding, at first was sceptical but the service was second to none. Owner was very nice and understanding opened up late so I could drop off the car early. Deposit returned in 5 working days. Self-drive fleet was relatively new. Drive the cars with respect and you won't have any problems.
Zohaib Akhtar
25/5/2018





5
out of 5 stars
Last summer in 2017, I hired a Rolls Royce Phantom and a Hummer Limousine for a wedding in Birmingham. The service I received from the moment I walked in the office till the chauffeur's arrived outside my house was amazing. I can't put into words how these guys made me feel. Definitely hiring from Royal for all forthcoming occasions.

Did the reviews win you over?
Send Message