ꜰɪɴᴅ ʏᴏᴜʀ ᴅʀᴇᴀᴍ ɢᴏᴡɴ ᴡɪᴛʜ ᴜꜱ ꜰᴜʟʟʏ ʙᴇꜱᴘᴏᴋᴇ & ᴄᴜꜱᴛᴏᴍ ᴍᴀᴅᴇ ᴅʀᴇꜱꜱᴇꜱ✨
Amenities:
Parking
Communal Prayer Facility
Wi-Fi
Women's Prayer Facility
Virtual Consultations
In-House Appointments
Home Appointments
From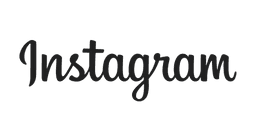 View More
5.0
out of 5 stars





Recent reviews
Jasmine Ali
1/8/2022





5
out of 5 stars
I got married and looked stunning walking down the aisle,the staff are amazing and very welcoming would definitely recommend this place if your looking for your perfect custom made dress.
Hannah
24/7/2022





5
out of 5 stars
Sadie bridal helped me pick out the perfect dress for my big day and the staff there couldn't have been more welcoming they honestly helped me with everything I 100% recommended this place if ur looking for the perfect wedding dress.
SITHA NYONI
28/6/2022





5
out of 5 stars
Sadie bridal have made my dreams come true, I was late to order my dress but the service was phenomenal, they squeezed me in so I can have my dream dress.. I can not wait to collect it when it's ready, customer service was amazing..I'd definitely recommend it ..I can't wait for my sisters to get married so we can come back here. Beautiful beautiful dresses and excellent customer service.
ekra ainan
1/6/2022





5
out of 5 stars
The wedding dresses they sell at this shop is immaculate and beautiful it blew my mind , also the staff were very welcoming and lovely and made me feel very comfortable.
Sabrina. A
31/5/2022





5
out of 5 stars
Sadie bridal made my dreams come true and made me feel like a princess on my big day. The staff are very welcoming and help you voice all your ideas into making your special bridal dress. Thank you Sadie's bridal !!

Did the reviews win you over?
Send Message